Designing and restoring gardens across the South-East
Run by three times Chelsea Award Winning Designer Chris O'Donoghue, we are a small creative team with a passion for gardening who will help turn your dreams into reality.
Garden design consultation
Whether your garden is the size of a pocket handkerchief, a huge estate or something in between, we can offer you a comprehensive consultation and design service. At an initial meeting we build up an idea of how you see your garden developing and suggest how we can achieve this.
With our experience we are able to offer solutions and innovations that you may not have considered.
Garden design planning
After you have decided to proceed, we wil/l produce a set of A3 colour drawings and planting plans. These will show you how the finished garden will look and provide information for setting out hard-landscaping and structures and give details of the most suitable plants to use.
Garden design build
We are able to provide a team to undertake the hard work or, if the job is extensive, we can recommend landscape contractors to do the major landscaping. Chris will act as your project manager and see the landscaping through to completion.
Then, with our team, we can do the final planting and add the finishing touches that will turn your garden into the special space you had imagined.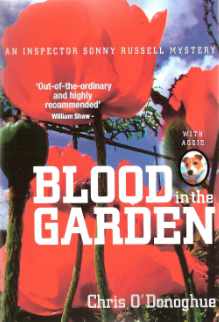 Blood in the Garden - the latest Inspector Sonny Russell mystery written by Chris O'Donoghue
Supt Stout is desperate to improve his standing in the community by joining the prestigious Nottery golf club and, when two people connected with it go missing, he sees a matchless opportunity to improve his chances. He puts DI Sonny Russell, on the job - much to the officer's disgust.
Blood in the Garden is the latest in a series of detective novels featuring DI Sonny Russell and written by Chris O'Donoghue.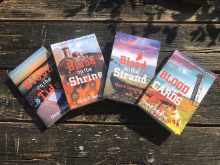 Chris O'Donoghue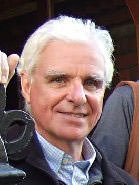 Chris O'Donoghue is a family man who has lived in Kent and East Sussex for most of his life. The South-East is very special to him. He has a passion for its natural habitat and plants and a thorough understanding of the vagaries of the terrain and soil.
Two of his award-winning Chelsea gardens have been inspired by contrasting aspects of the area which are close to his heart. He now lives by the coast, near Rye in East Sussex...