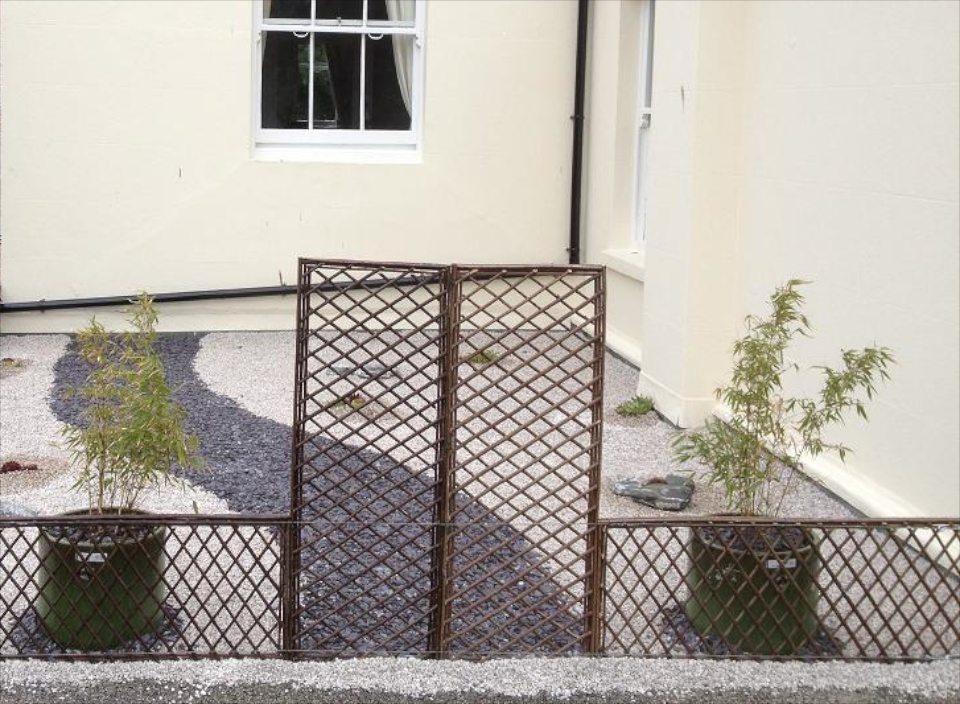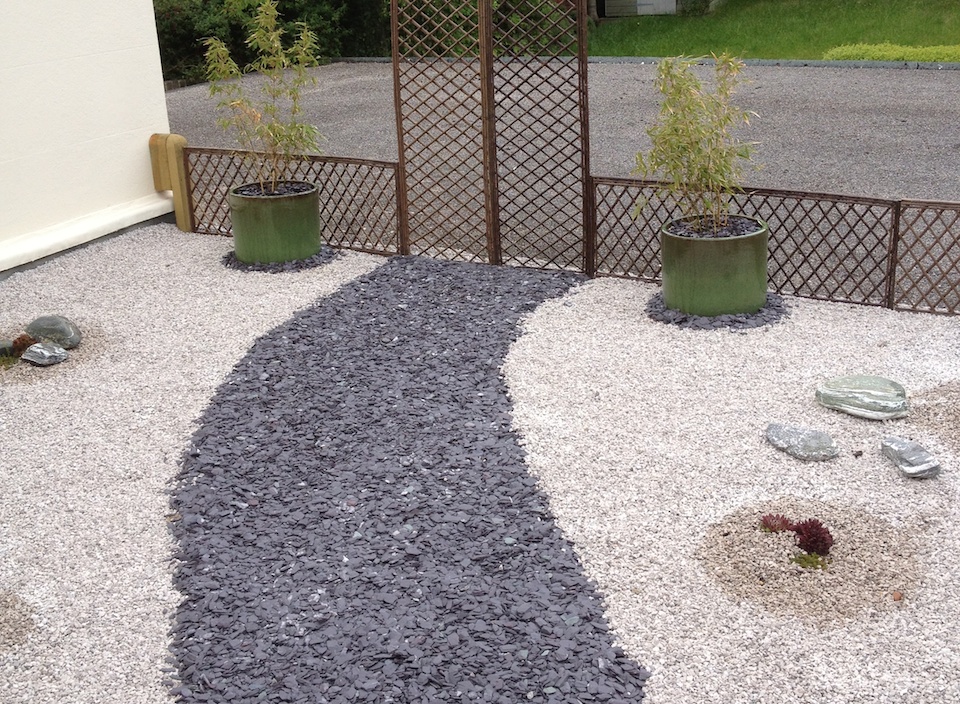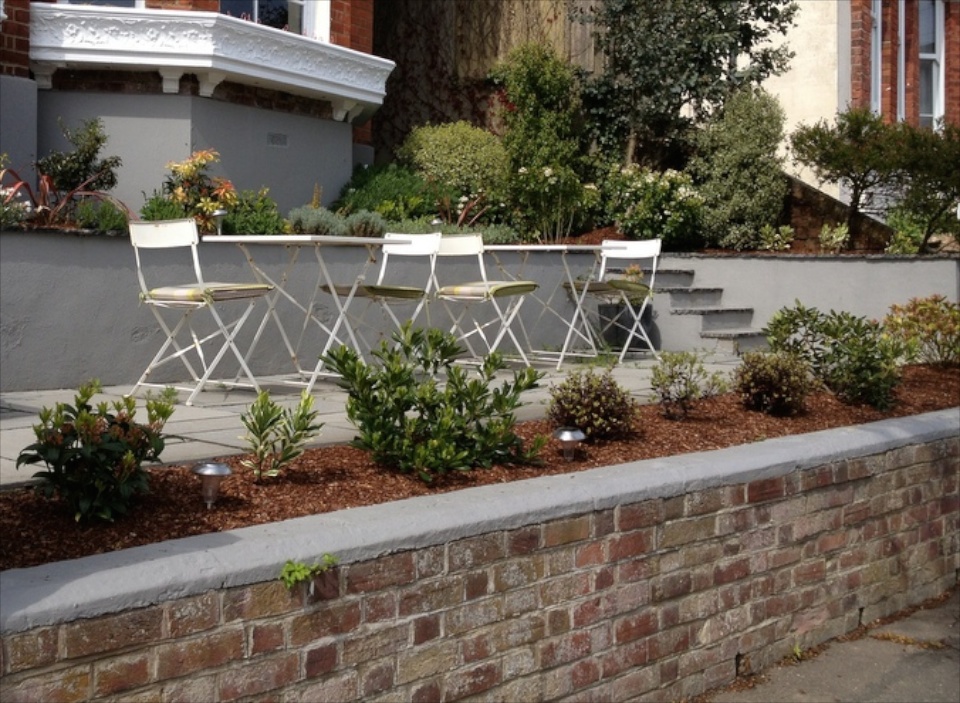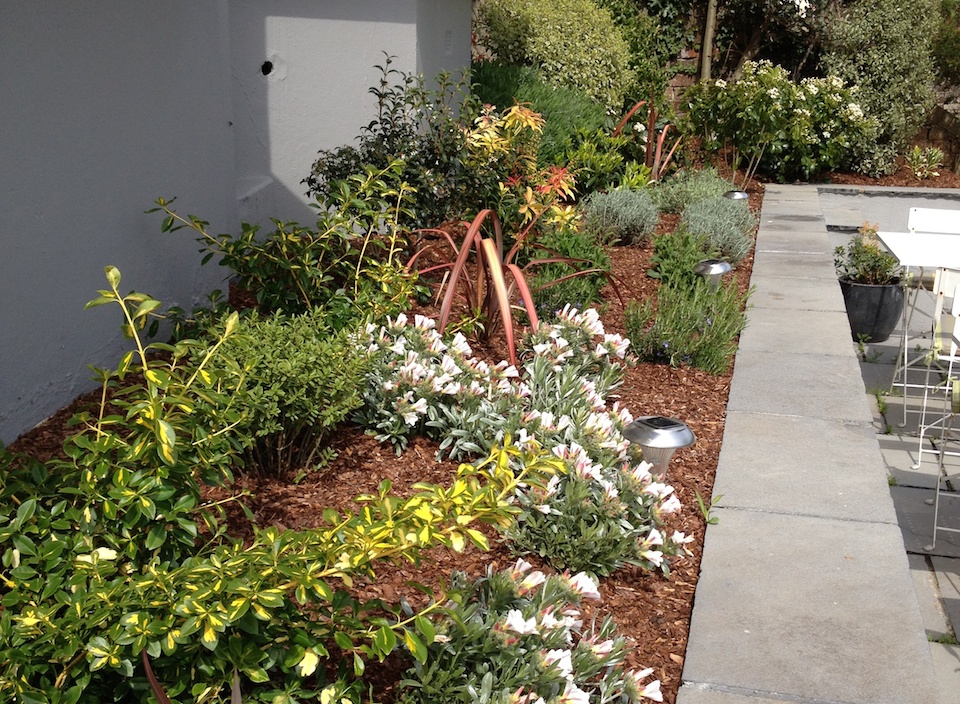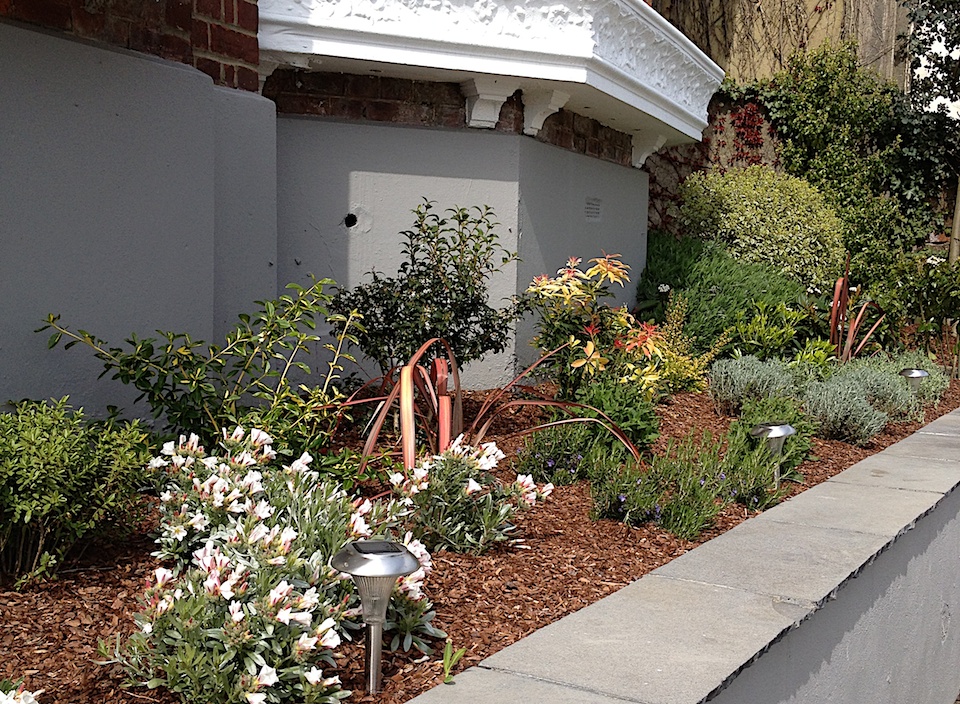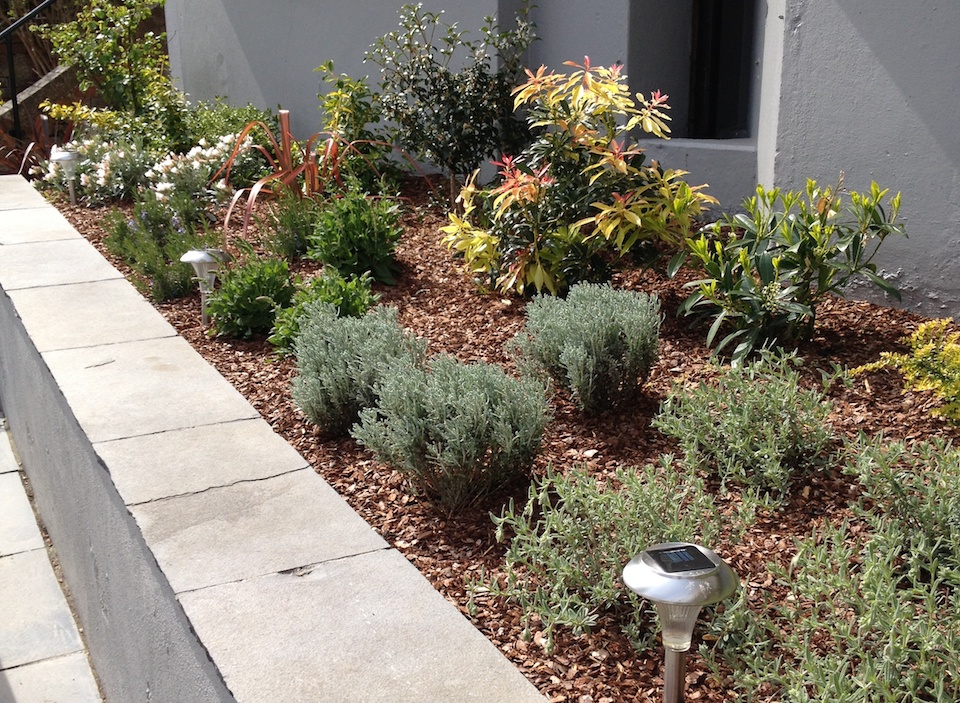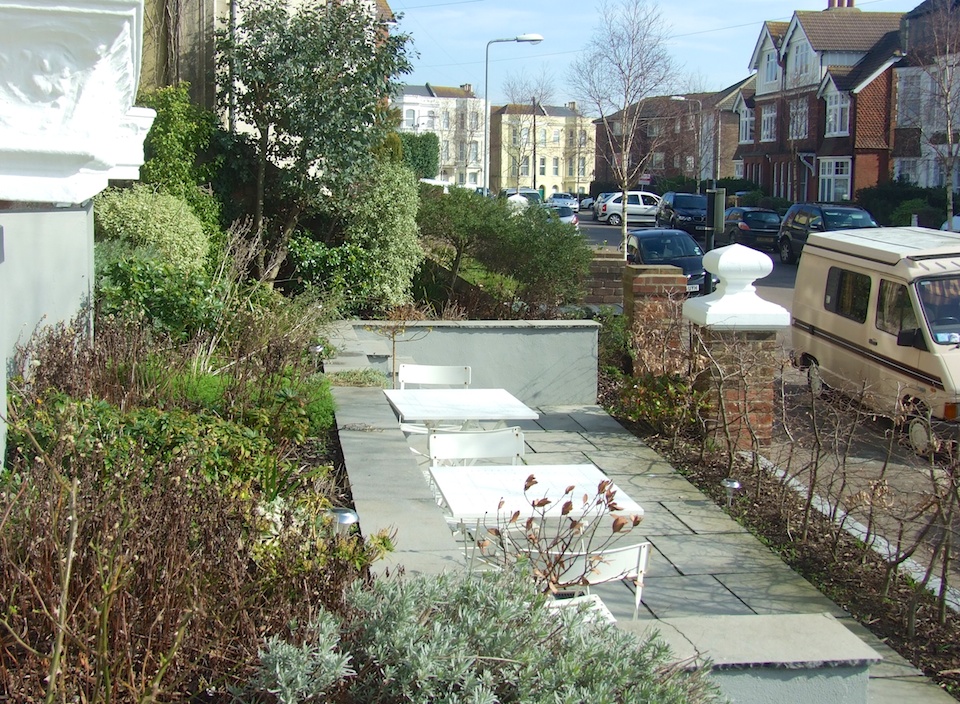 Blackrock House, Hastings
Blackrock House is a boutique guest house with sea views in Hastings. There is a small terrace at the front, where guests can enjoy sitting outside in fine weather but most of the planting was muddled and unsuitable for the location. In addition a bedroom at the rear of the house looked out onto a dull flat roof.
Starting with the terrace, the existing kerbside bed would have hardy, low-maintenance plants: Pittosporum, Daphne and Skimmia providing plenty of all year interest, colour and scent.
In the beds behind the seating area I used dependable shrubs, Euonymus, Osmanthus and Skimmia at the back with Convolvulus cneorum, Salvia and Helianthemum providing colour in the front. Phormiums were dotted through to provide unity. This was all planted through a fabric membrane and lastly a deep layer of pine bark was spread to suppress weeds.
The flat roof at the back of the house was to have a Zen feel. We erected low willow screens along the boundary, with an upright pair suggesting a gateway with two bamboo-filled pots either side at the far end. Then pale gravel was spread over the roof, with a winding path of darker shale. Feature rocks and sedums completed the calm picture.