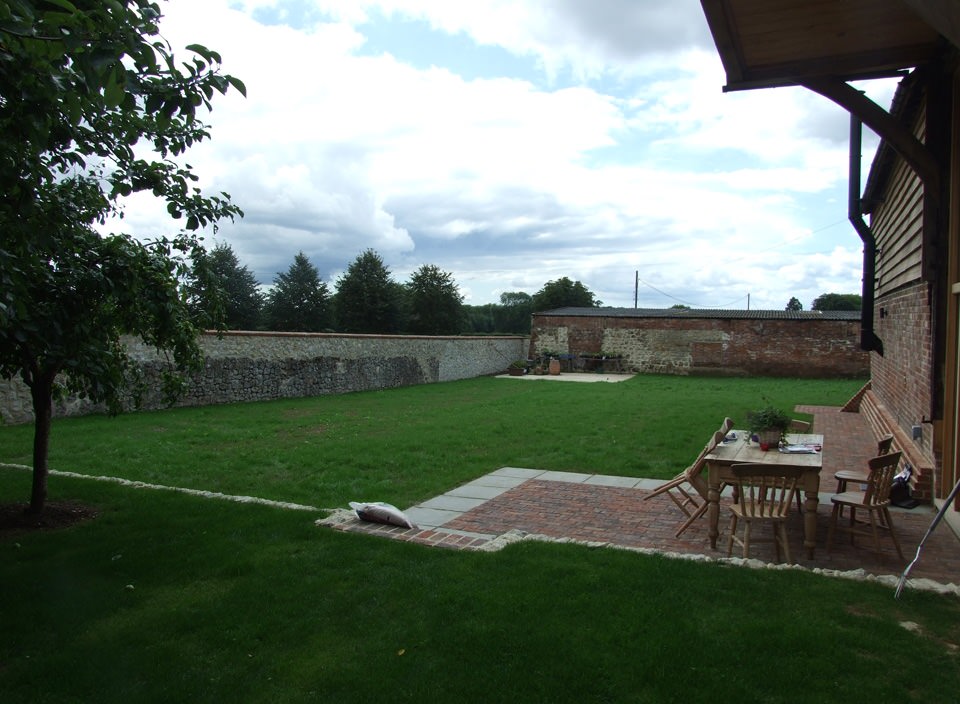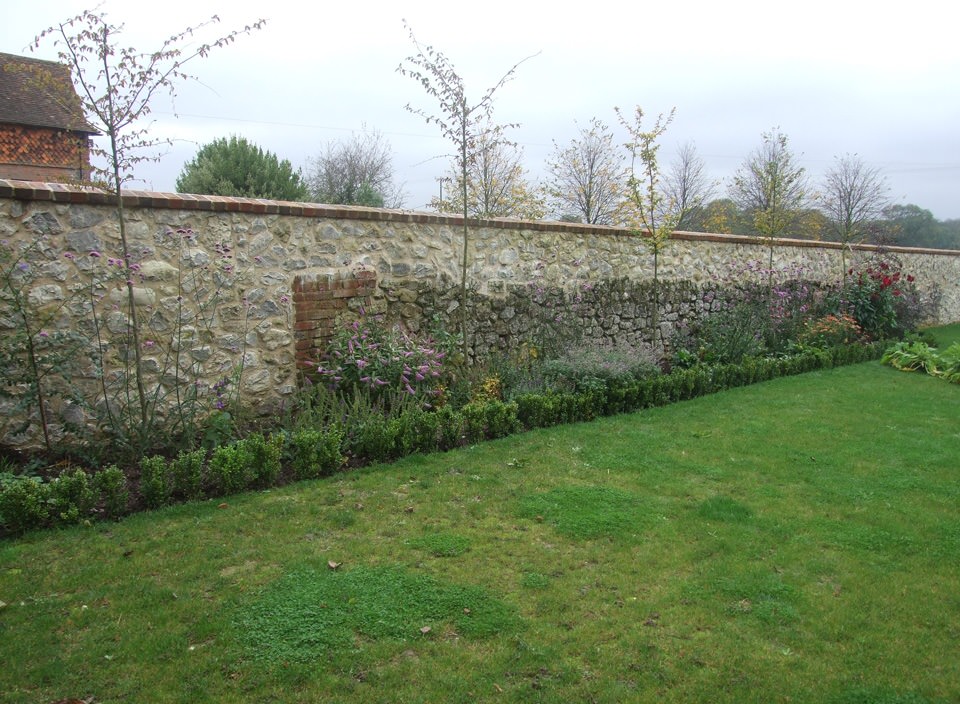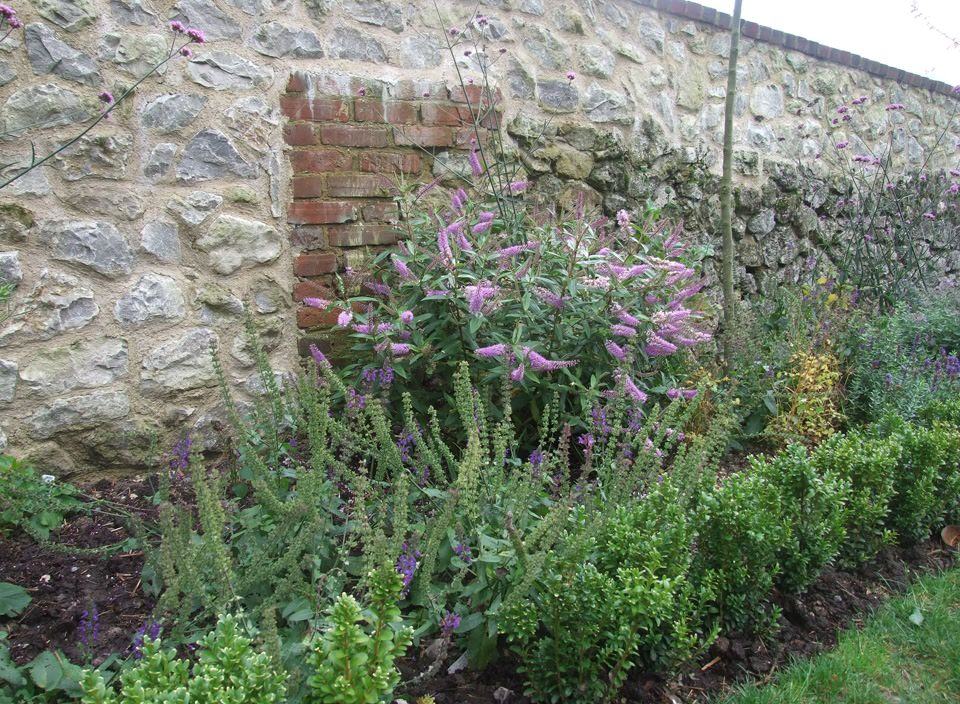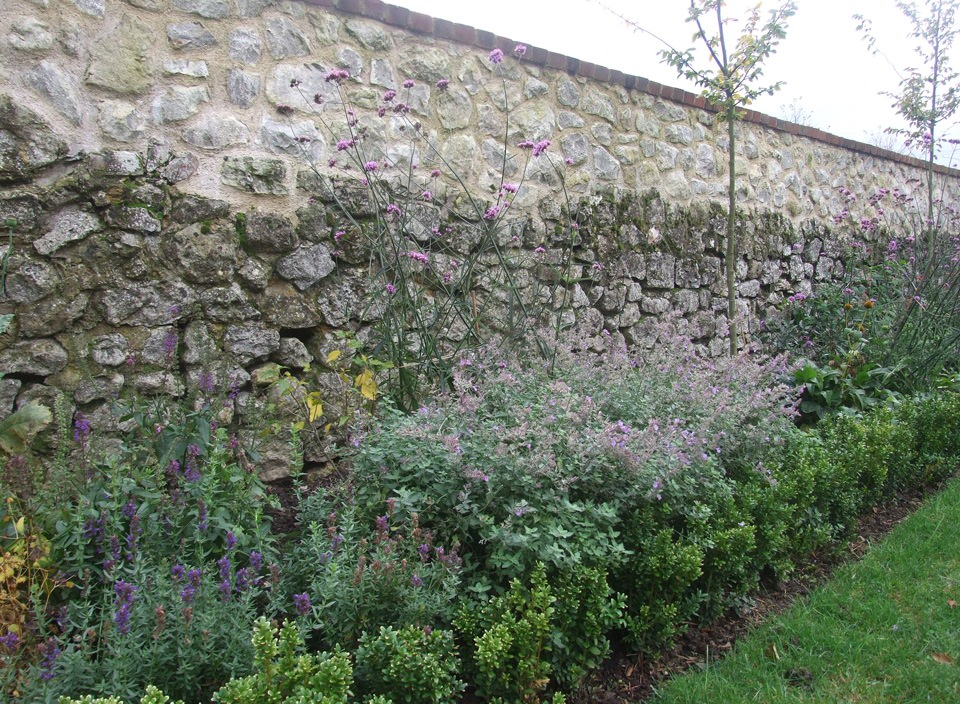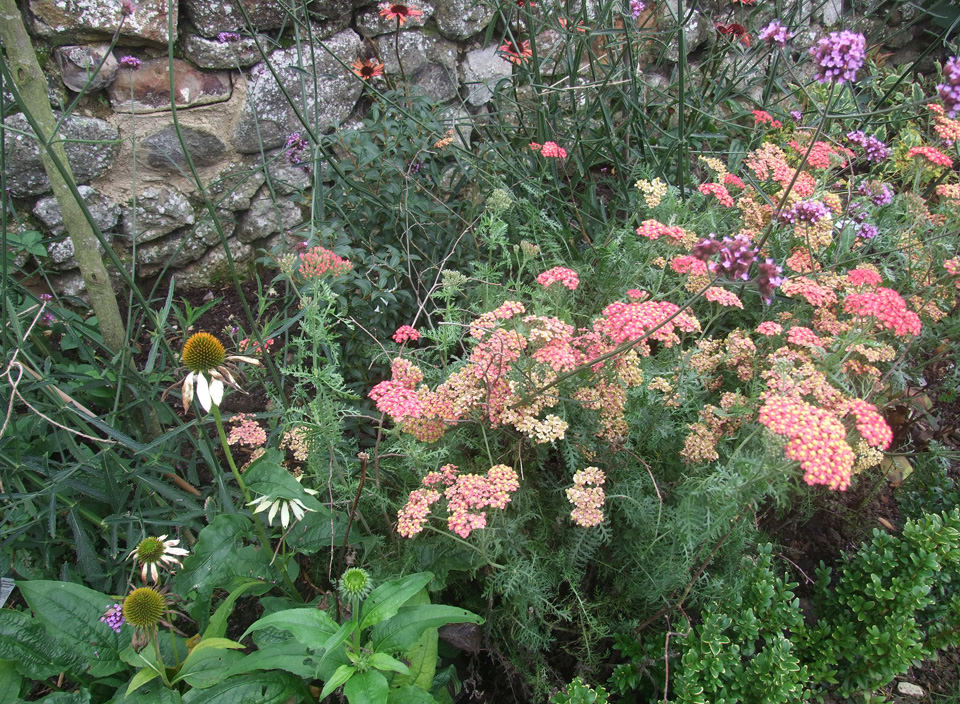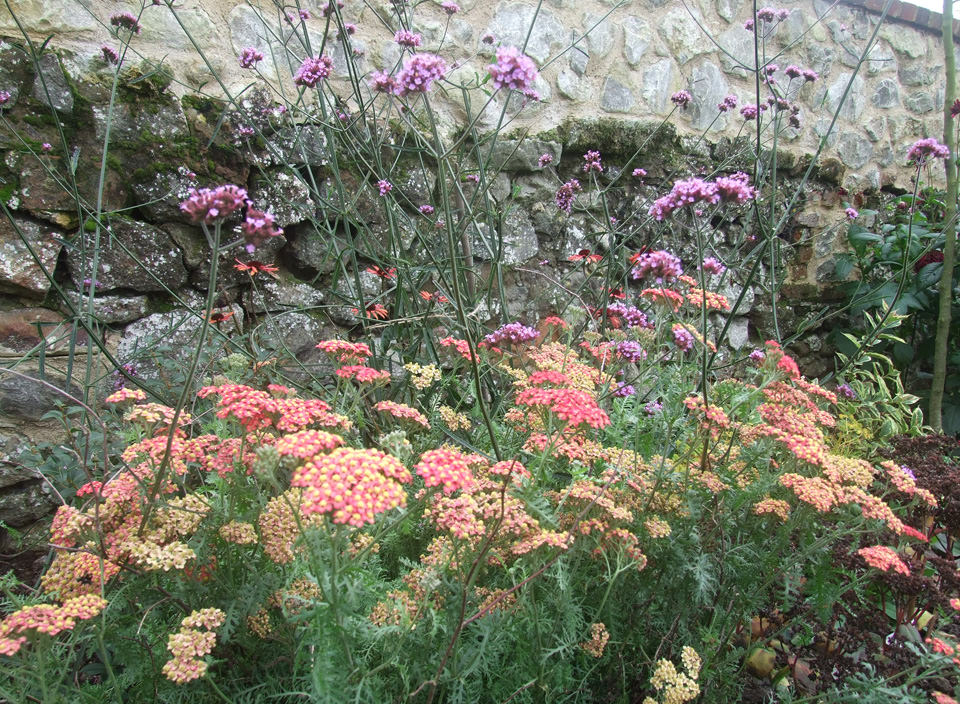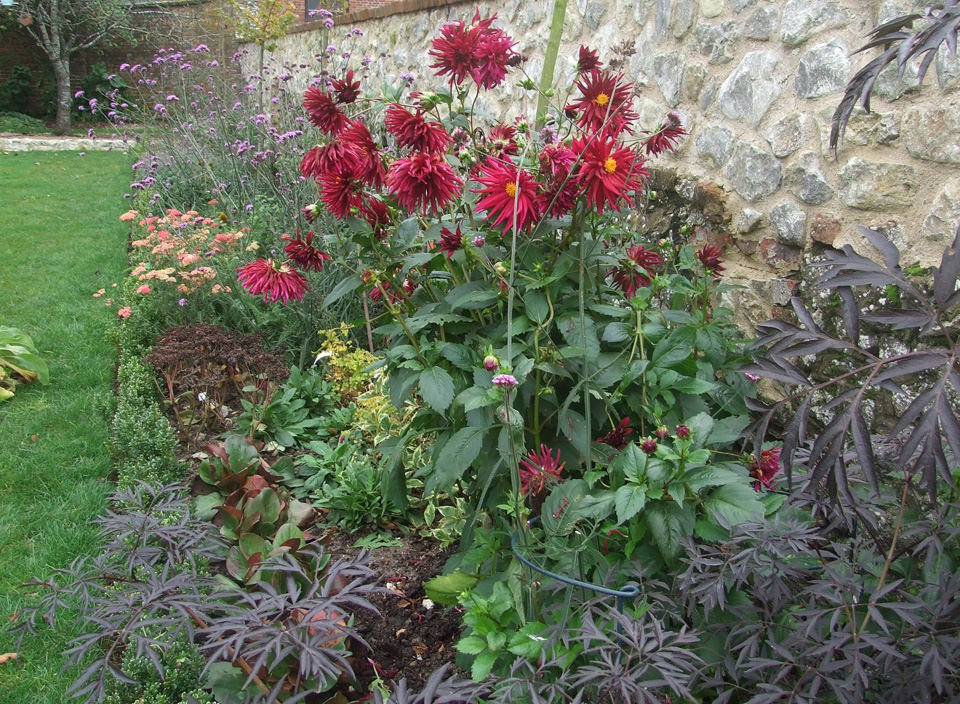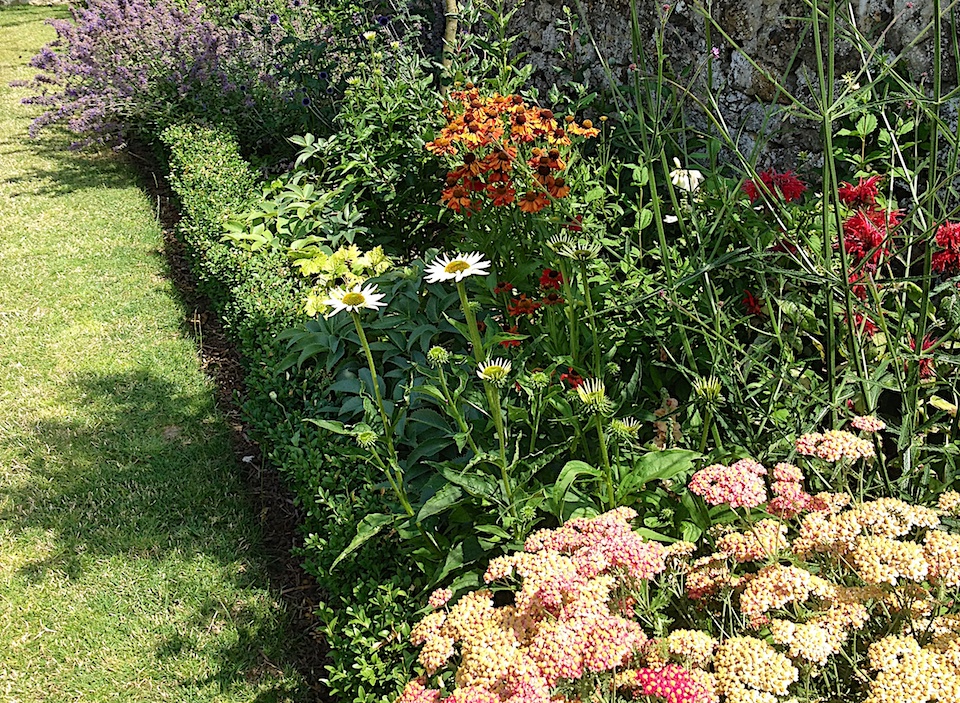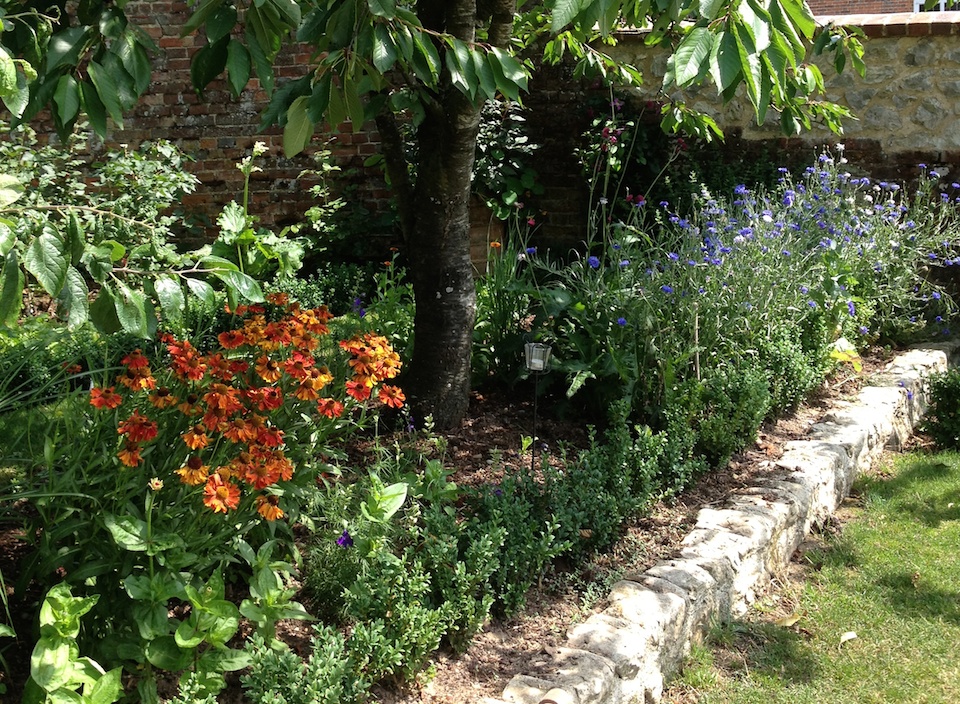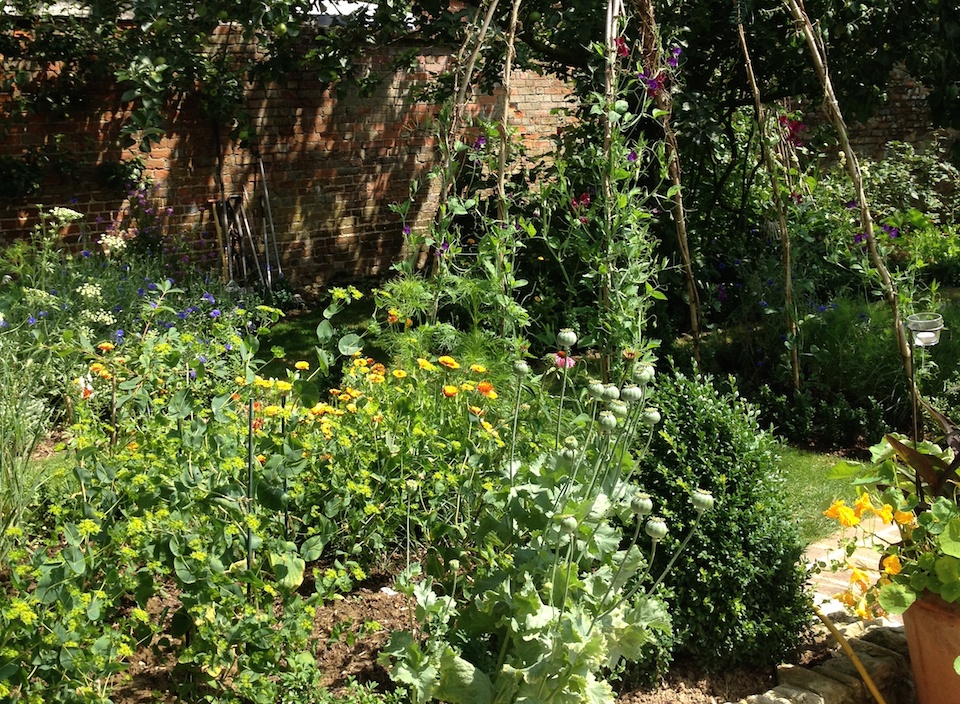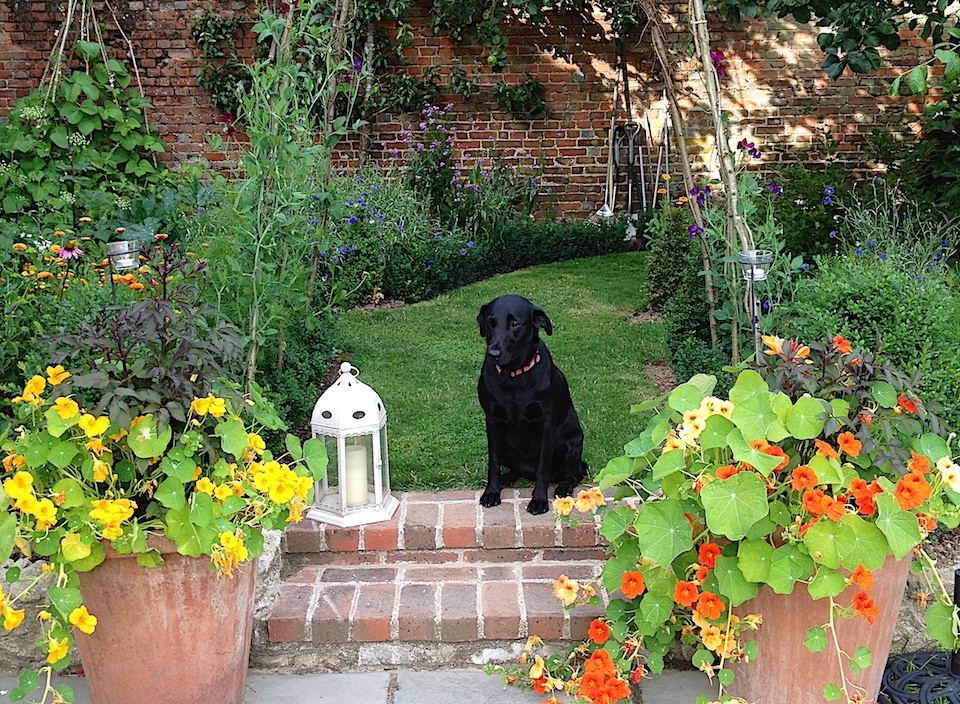 Westwell
This was the garden of a recently converted Kent barn. Little had been done apart from importing several tonnes of topsoil and laying a lawn.
The first phase was to design a long border against the ragstone wall which separates the barn from the nearby Manor House. The bed faces north-east so the planting needed to cope with the mainly shady conditions.
To obscure the view of the house, standard hornbeams were planted and in time will grow into a raised "hedge" and the border was edged with box. As the bed is long - 15 metres, and thin - barely 1.5 metres, it was important to add interest to prevent it from being dull. Therefore my chosen plants began with blues on the left of the border, blending into mauves and reds on the right with white foxgloves and purple alliums weaving through the planting to create unity.
The next phase will be to create new beds, going from shade to sunlight, replacing the old vegetable and fruit garden.
There are four beds with distinct colour themes but with repeat planting running through them all. The back left bed is mainly blue and red; front left red and orange; the sunny front right, a mixture of colours and the shady rear bed has Hellebores and ferns. A rustic arch with climber links all four beds.