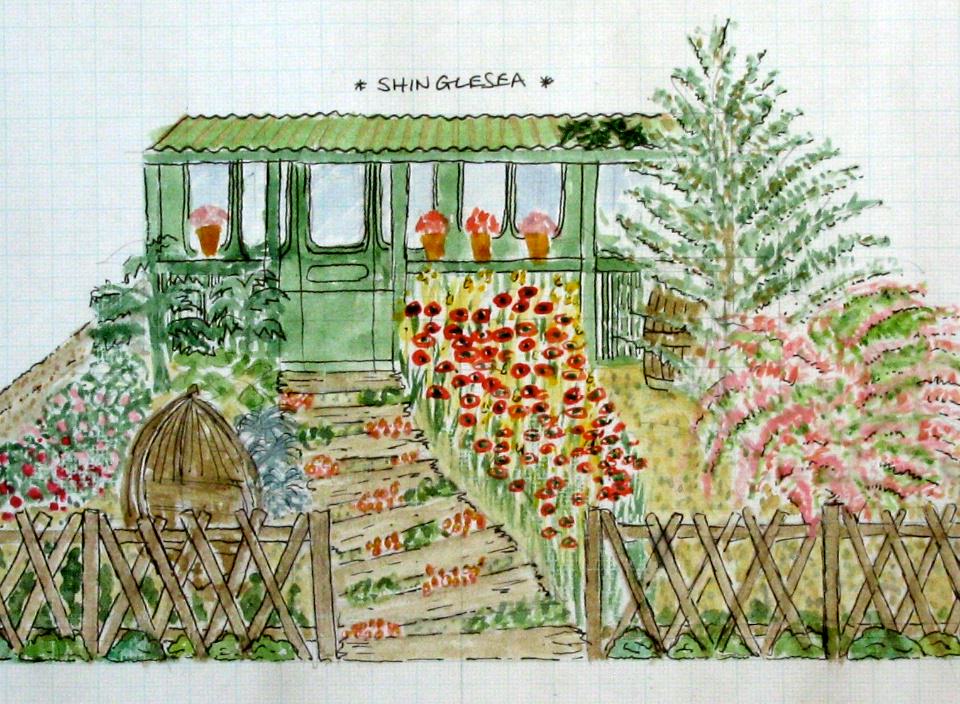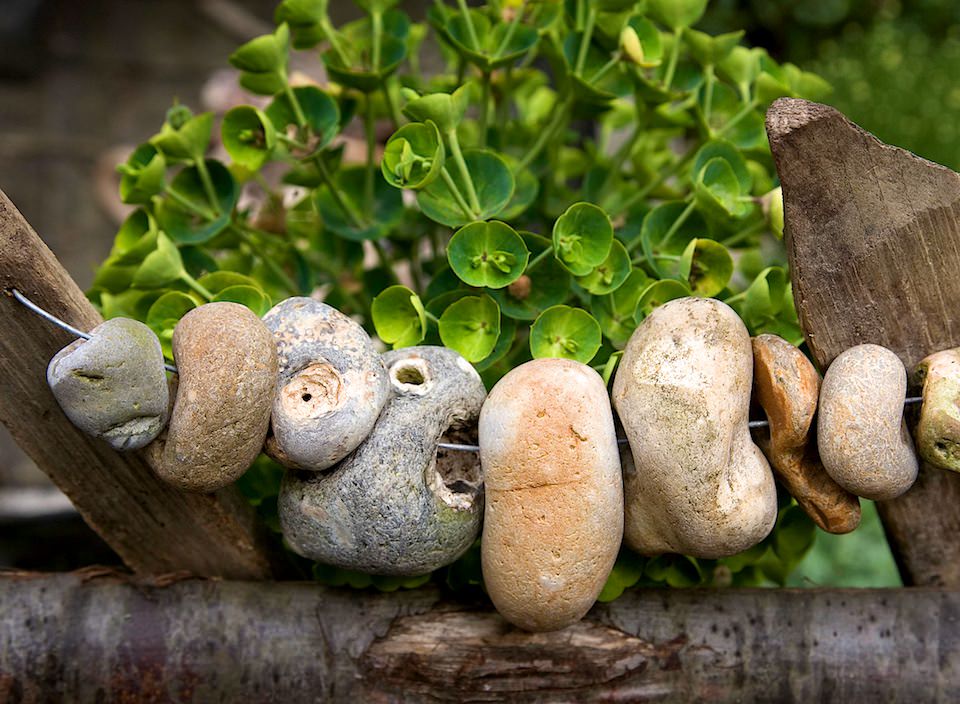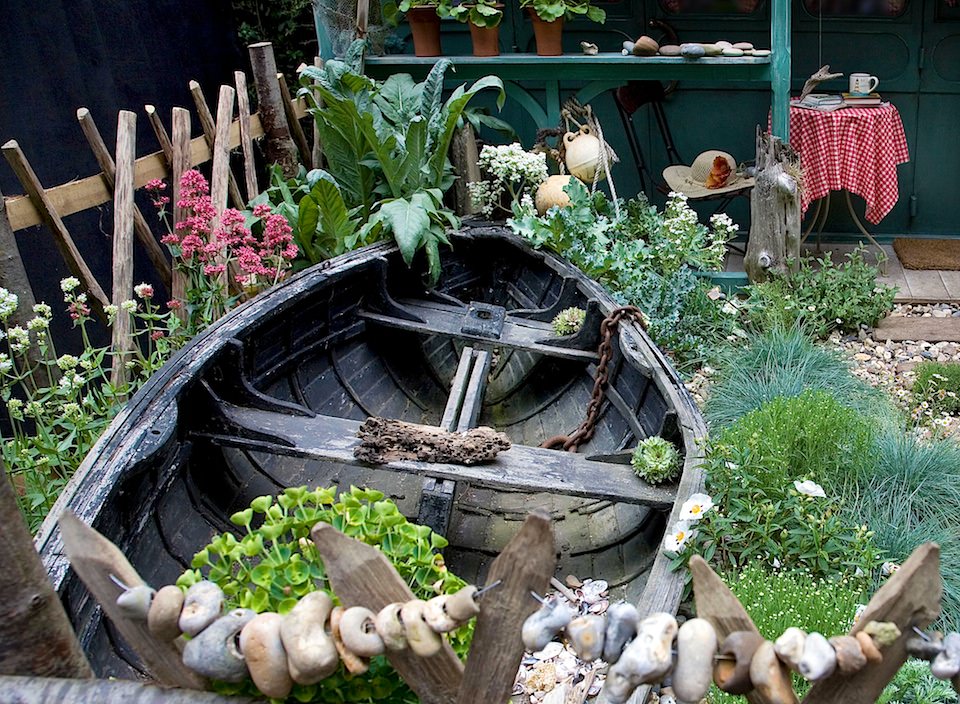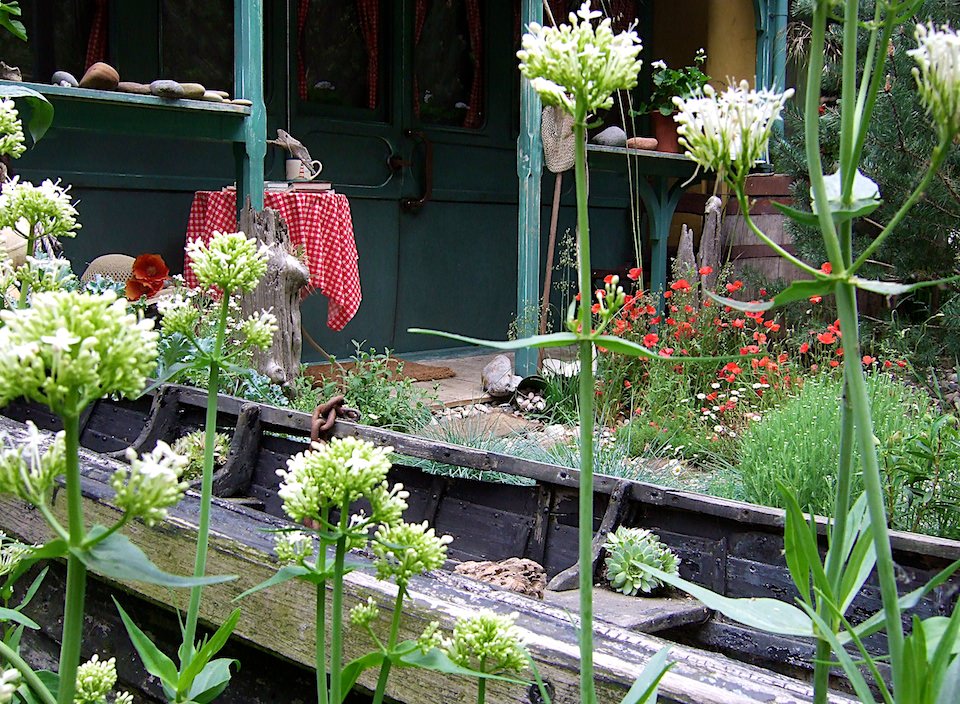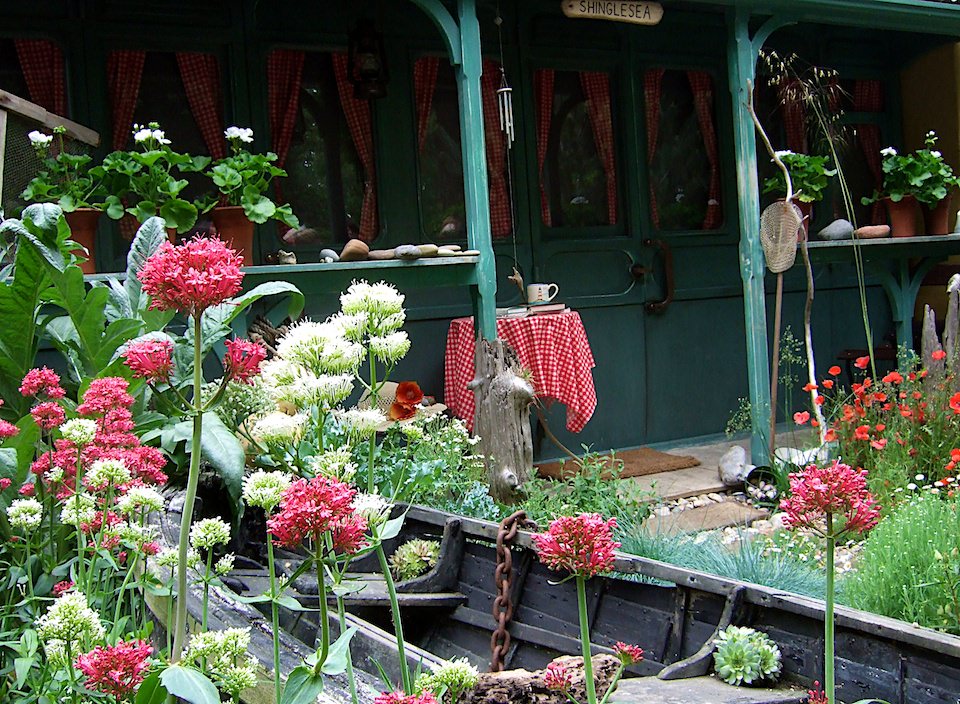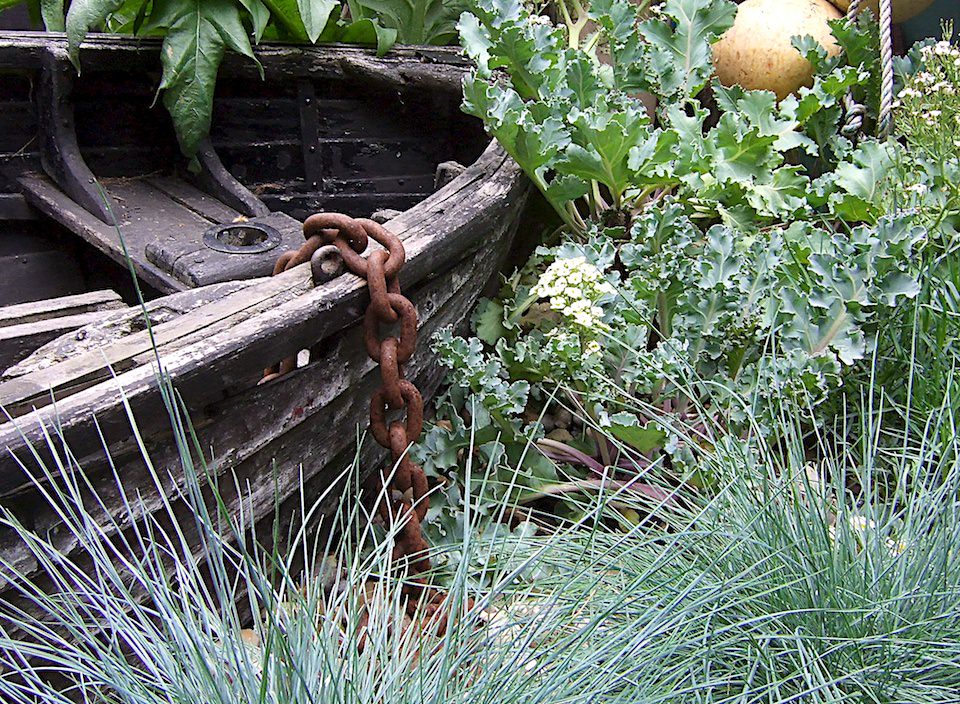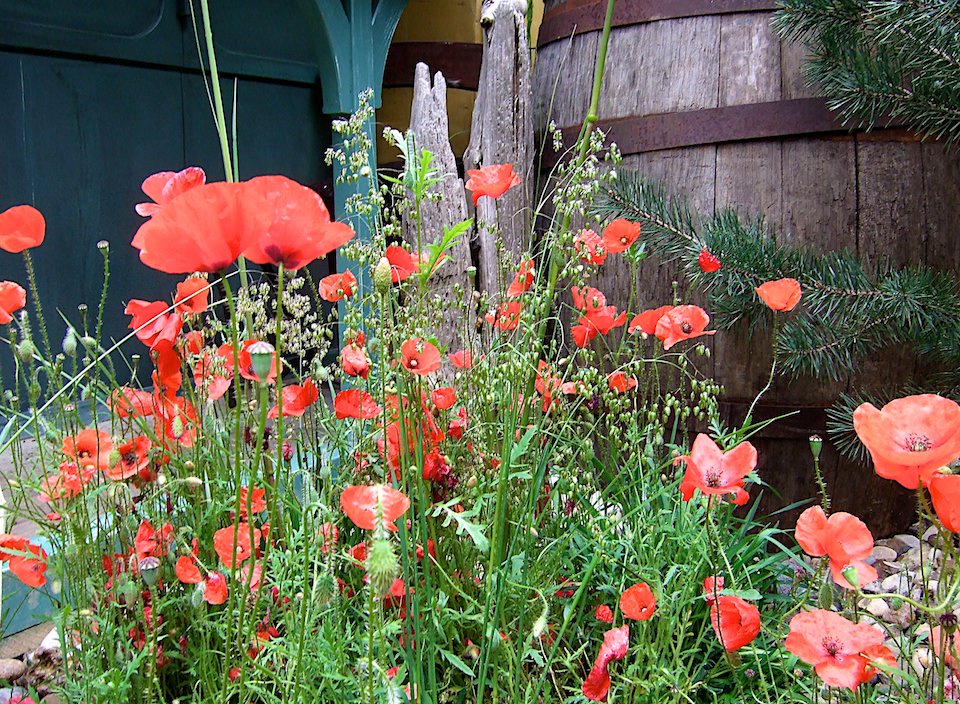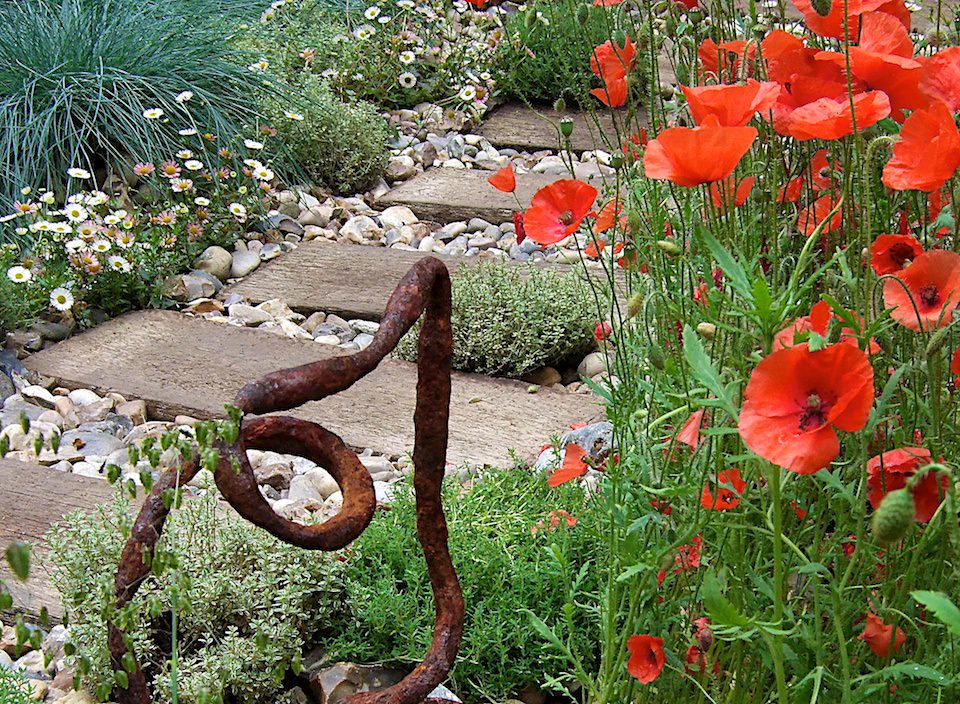 Shinglesea
RHS Chelsea Flower Show 2007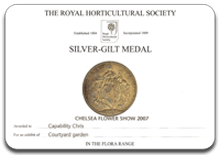 Shinglesea was designed to represent a seaside garden along the south coast, using plants, not only easy to manage but, more importantly, to be drought tolerant. Most of them will survive with little or no watering, a major concern as summer rainfall becomes more unpredictable and winters are drier. Interestingly, there has been a solution to this seemingly modern problem for nearly a century as the gardens in the area that provided inspiration for Shinglesea have long featured plants particularly adapted to drought conditions.
During the early 1900s, people bought small plots of land and installed redundant Victorian railway carriages as holiday homes along The Ridge, a stony road at Winchelsea Beach near Hastings in East Sussex. Over the decades, the carriages have been extended to provide permanent accommodation although a few remain in virtually original condition.
The backdrop of Shinglesea is a replica of the side of one of these carriages, with a corrugated iron roofed veranda. The garden, measuring 5 metres by 4.5 metres is planted with seaside and drought resistant plants such as Crambe Maritima (seakale), Armeria Maritima (sea pink), Euphorbia Characias (spurge) and Santolina (cotton lavender). However, the main impact is provided by dense planting of the rich red Papaver Rhoeas (corn poppy), growing through tall grasses. A specimen tree, Pinus sylvestris (Scots pine), as well as an old wooden dinghy, are used to establish the location. Beach pebbles cover the ground, providing an effective mulch, and terracotta pots from a local potter give interest, all viewed through a handmade rustic chestnut fence. Beneath the veranda, a table and chairs provide a place to sit, enjoy a cup of tea and read, or just contemplate the tranquil surroundings.