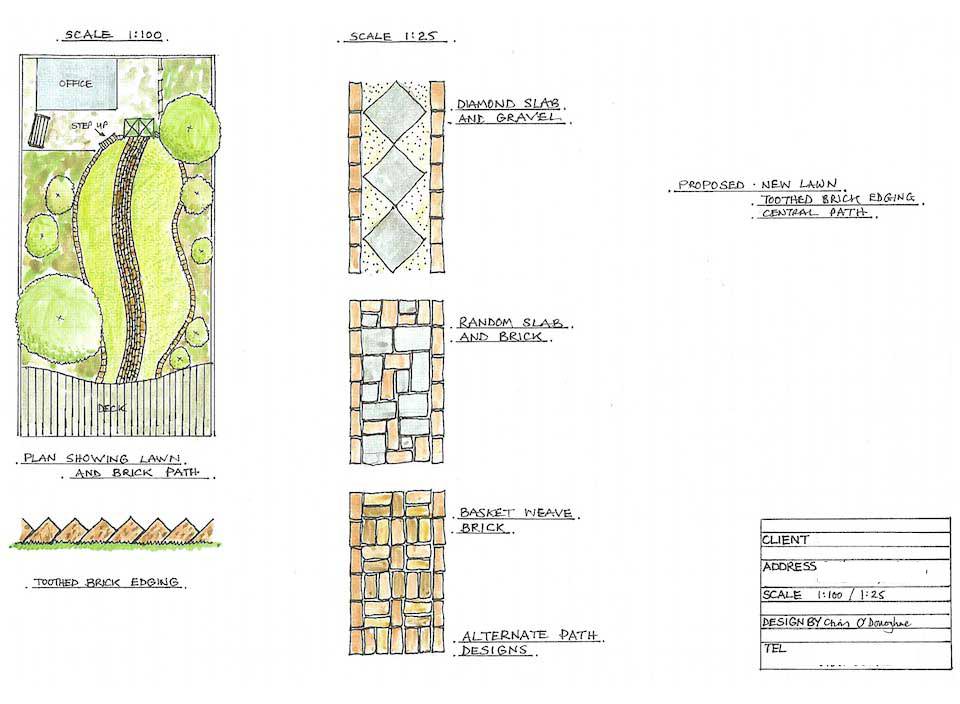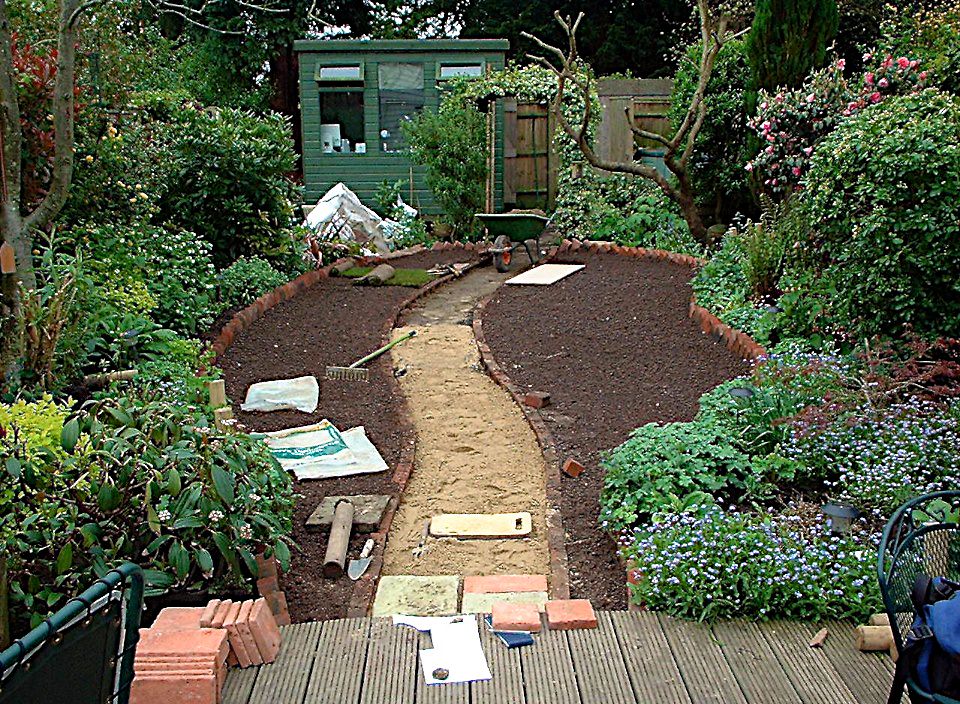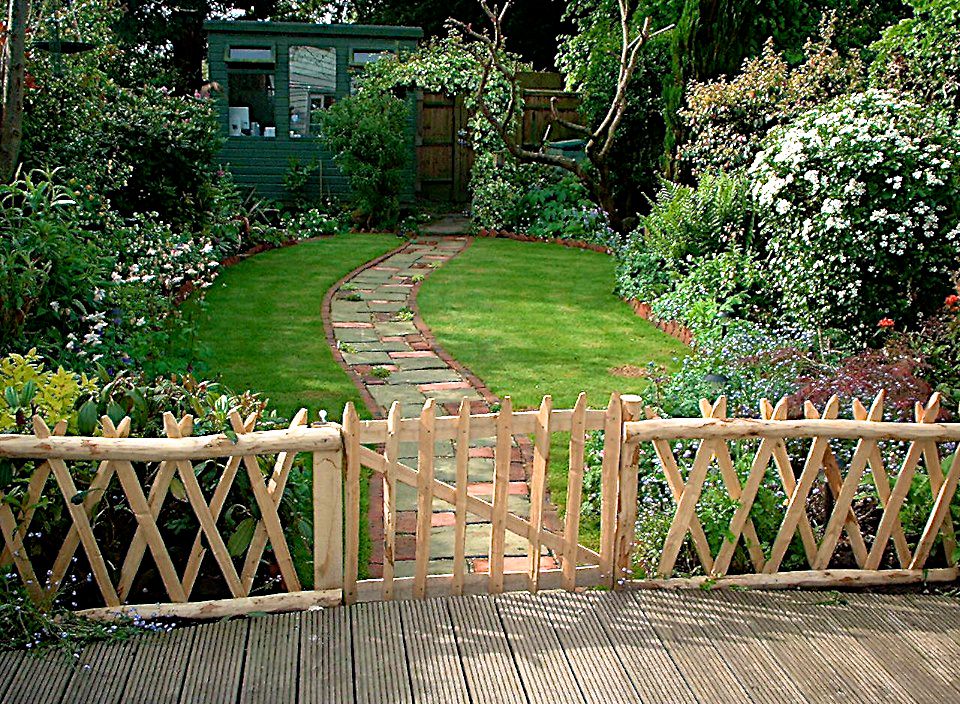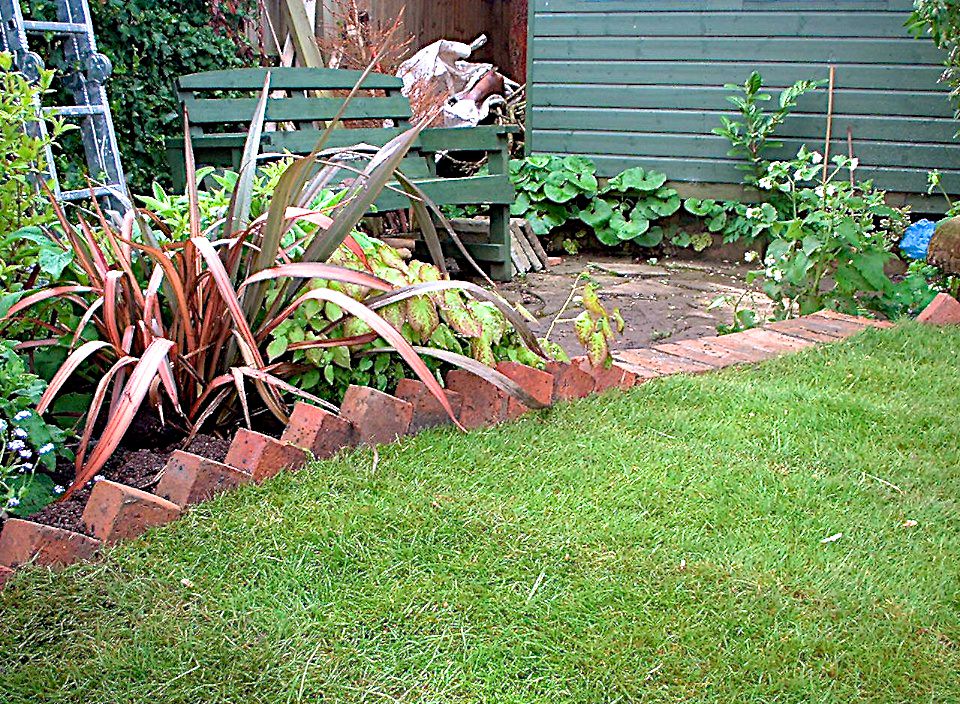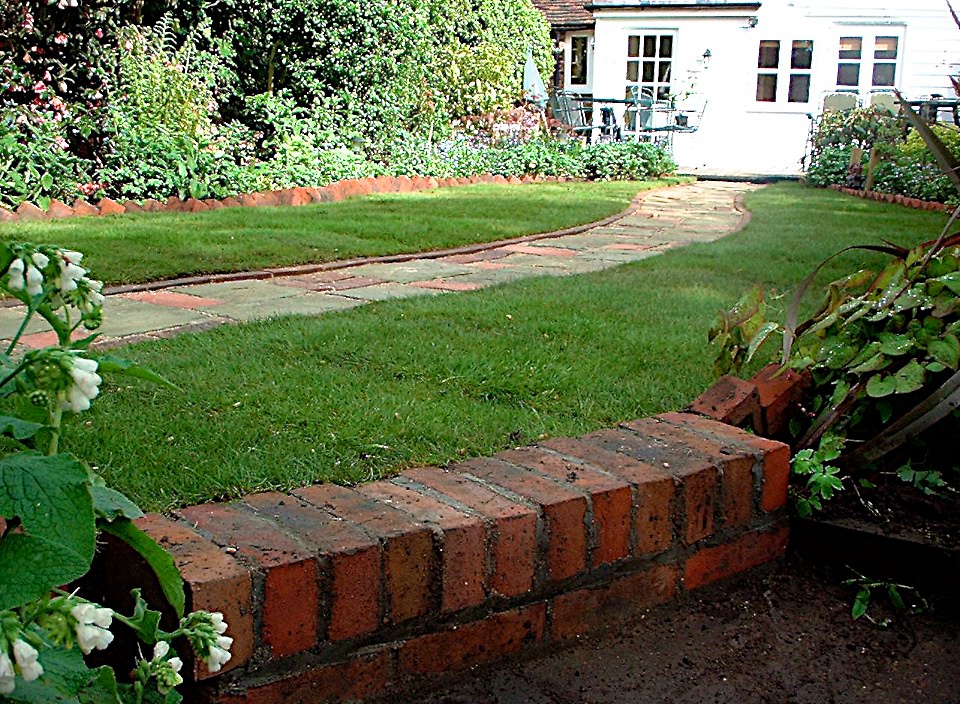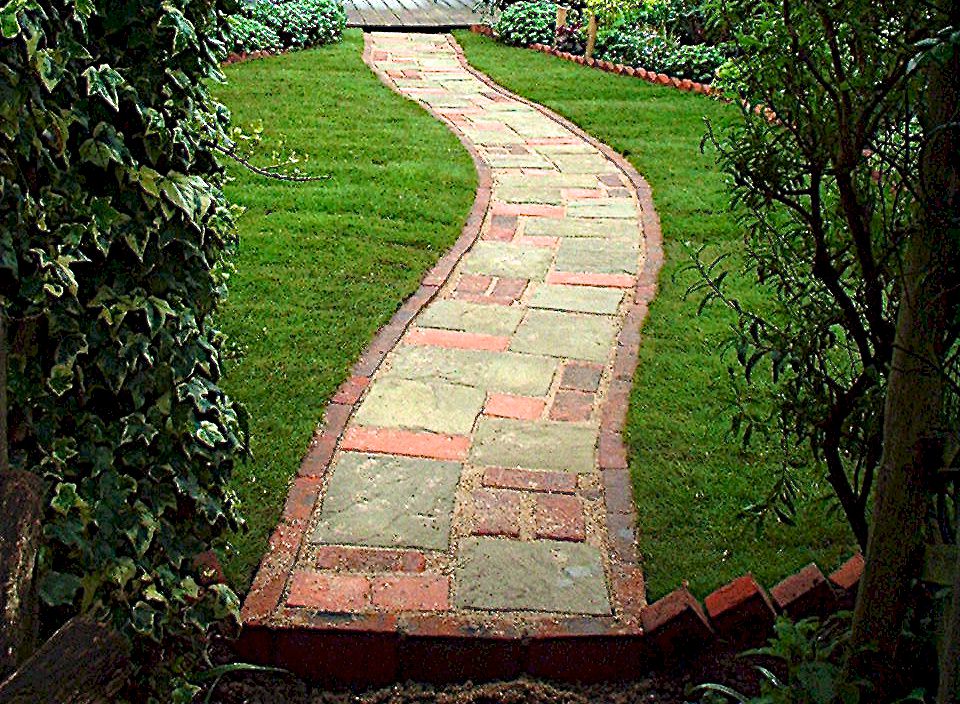 Annie's Garden - Cranbrook
This small, established town garden was spoiled by an ugly central area paved with broken concrete slabs. Initially, the client wanted to replace this with Indian sandstone but I suggested instead that she had a lawn, which was more in keeping with the existing planting.
Although unsure at first she soon warmed to the idea. When I produced the drawing showing a curving path, leading from the back of the house, across the lawn and through a rose covered arch to her office at the end of the garden, she was won over. In order to keep the grass dog free, a low chestnut fence and gate were built, separating a decked area, outside the back door, from the garden and the lawn was bordered with toothed brick edging allowing the shrubs and herbaceous plants to tumble over.