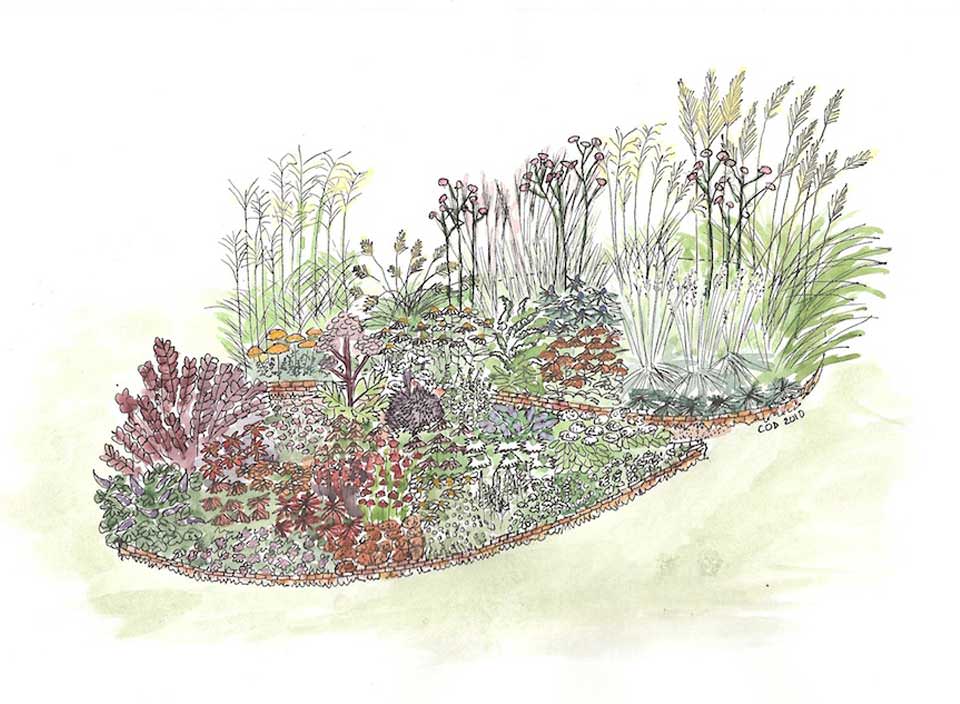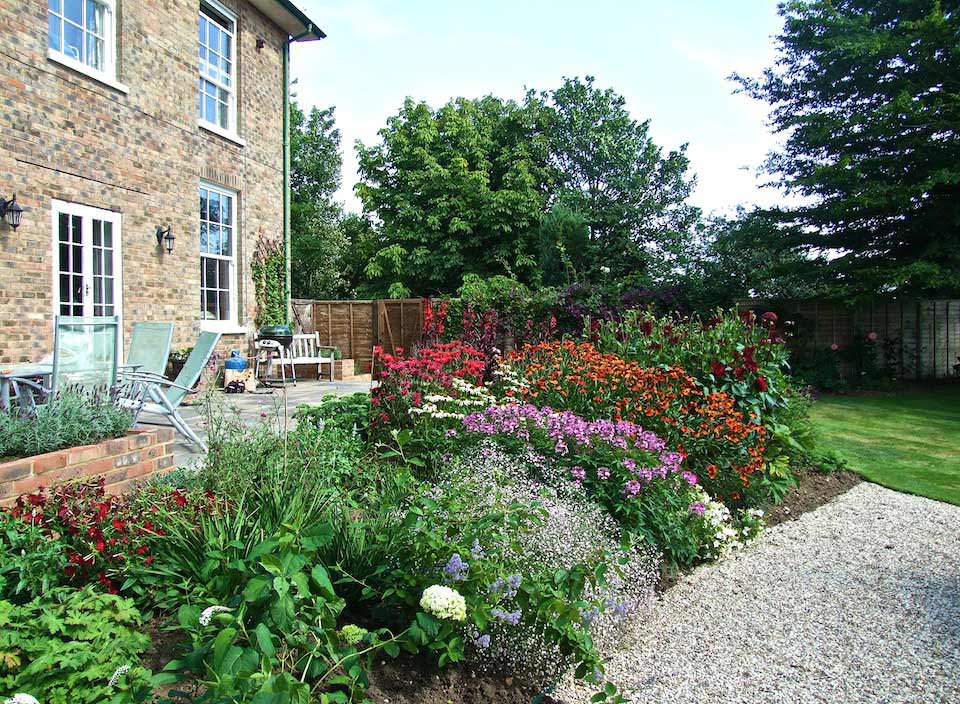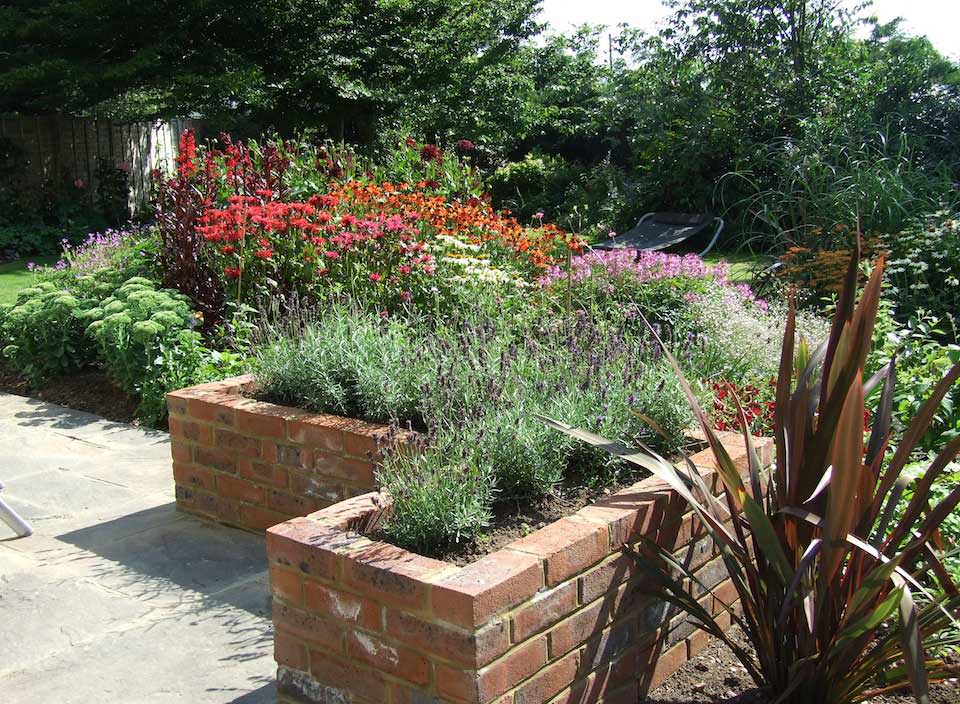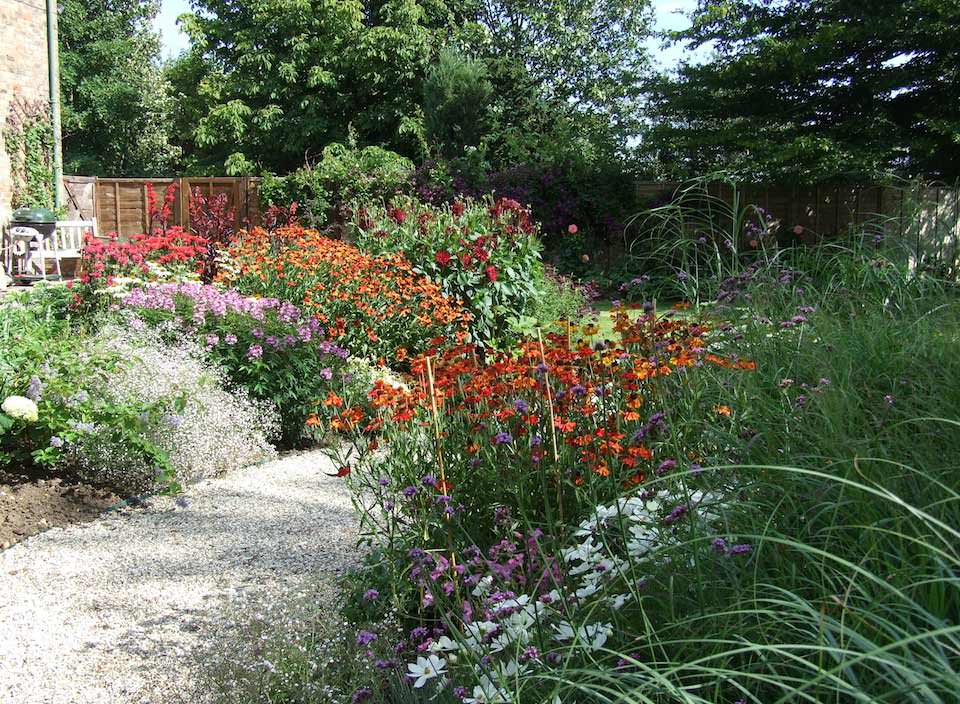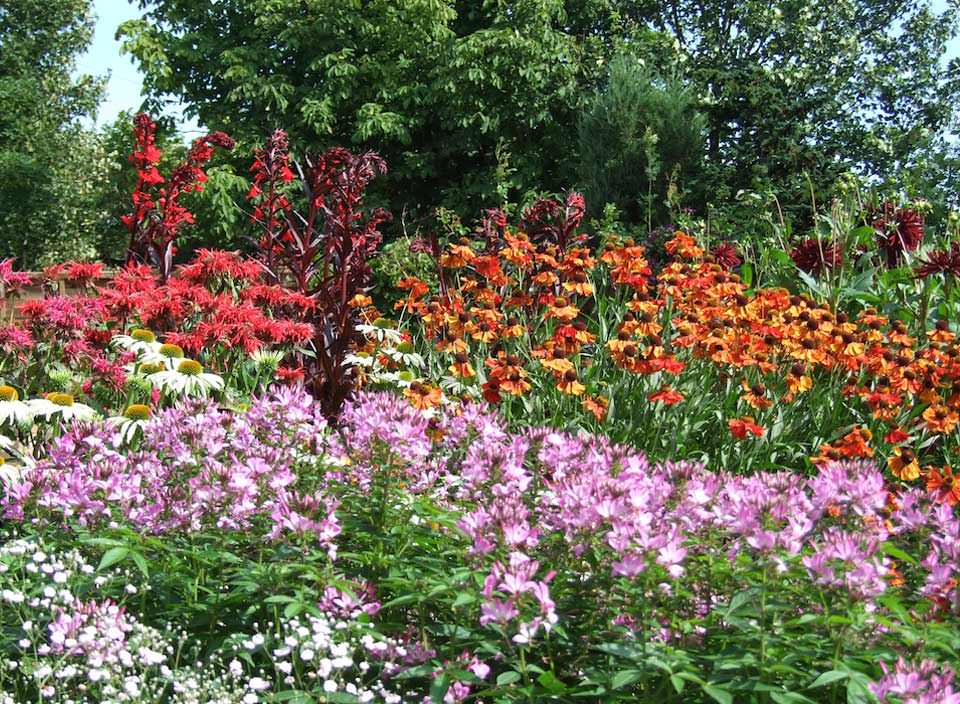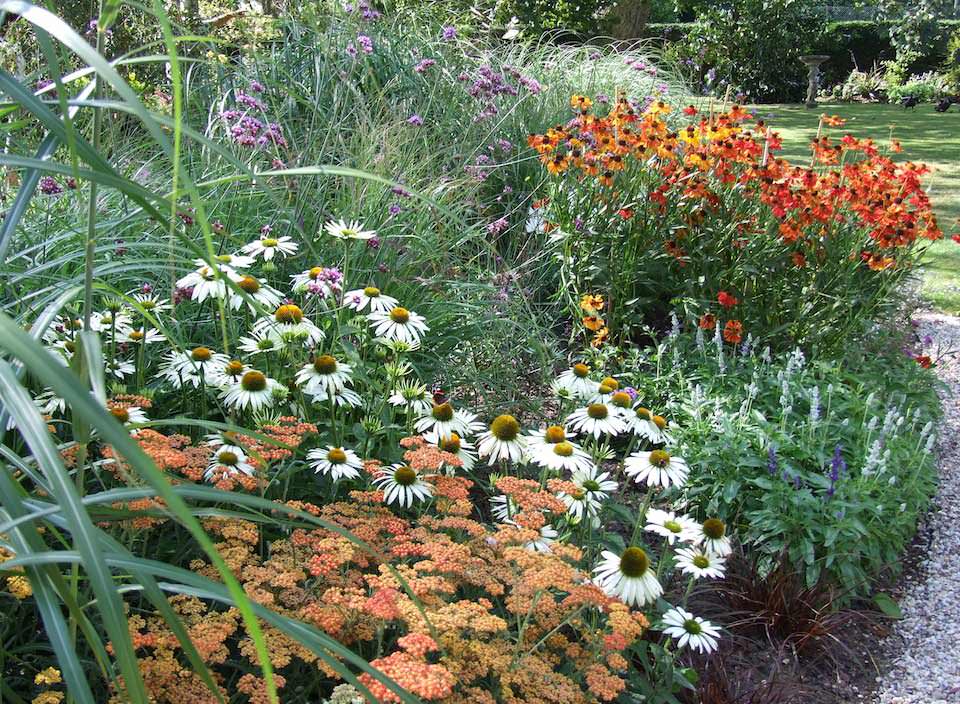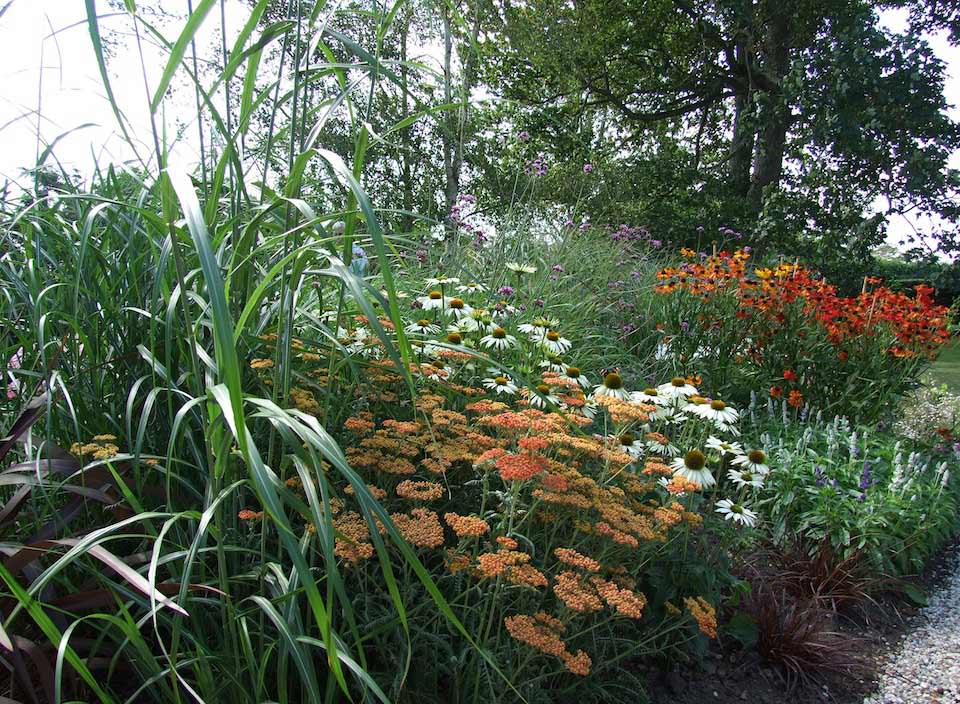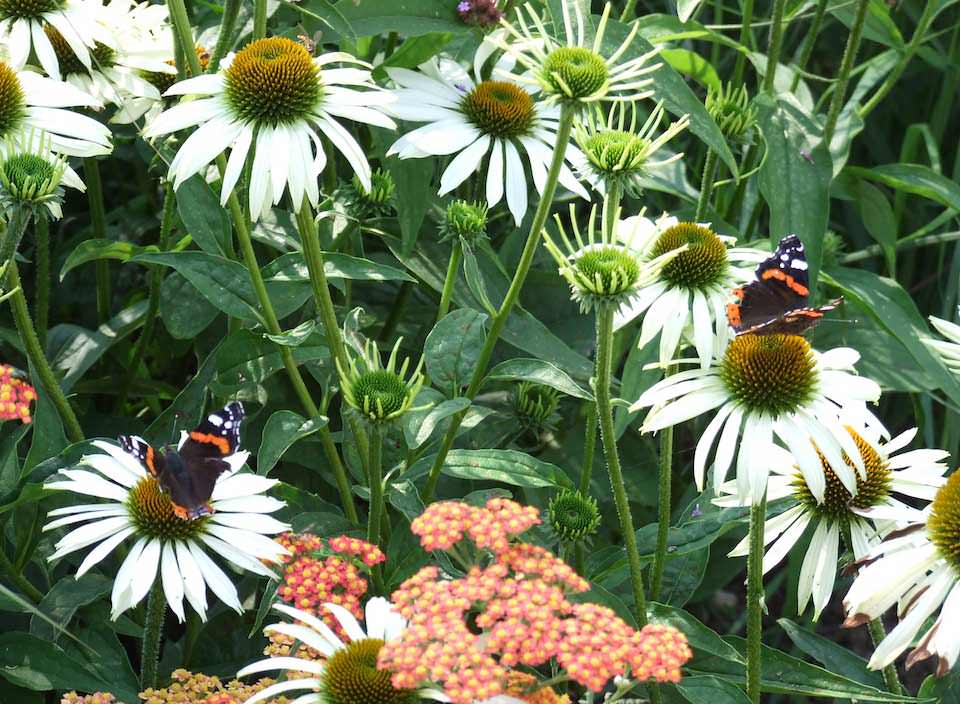 Mature Garden on Romney Marsh
The garden was well-established but it needed to look extra special for the wedding blessing of the client's daughter in September. I proposed a newly laid Indian stone terrace to replace the old concrete slabs, with raised brick corner planters containing lavender and new planting.
This was to consist of two teardrop-shaped island beds, laid out like Yin and Yang, with a gravel path between to conceal several drain covers.
The rear bed would incorporate an existing Cortaderia, and continue the theme with prairie planting. The front bed would use a rainbow palette starting with a purple smoke bush at one end and swirl through red Fuchsia and Monarda, orange Helenium, pink Sedum to white Cleome and Hydrangea and finish with blue Ceanothus. Some of these colours would be echoed within the grasses in the rear bed. Now planted, it is a stunning riot of colour and form which is perfect for the special occasion.