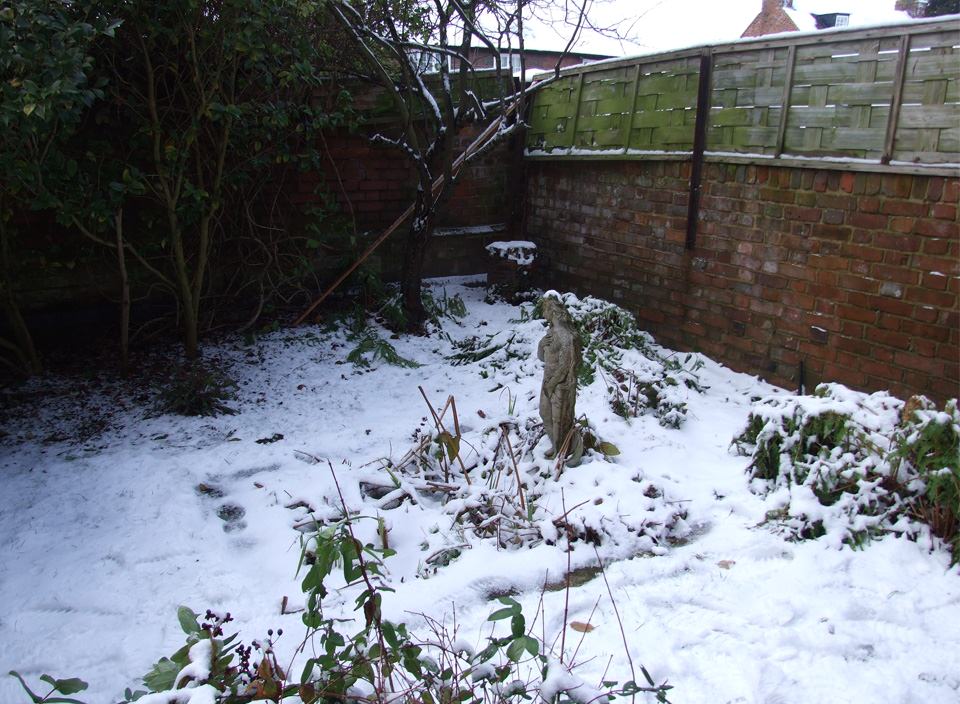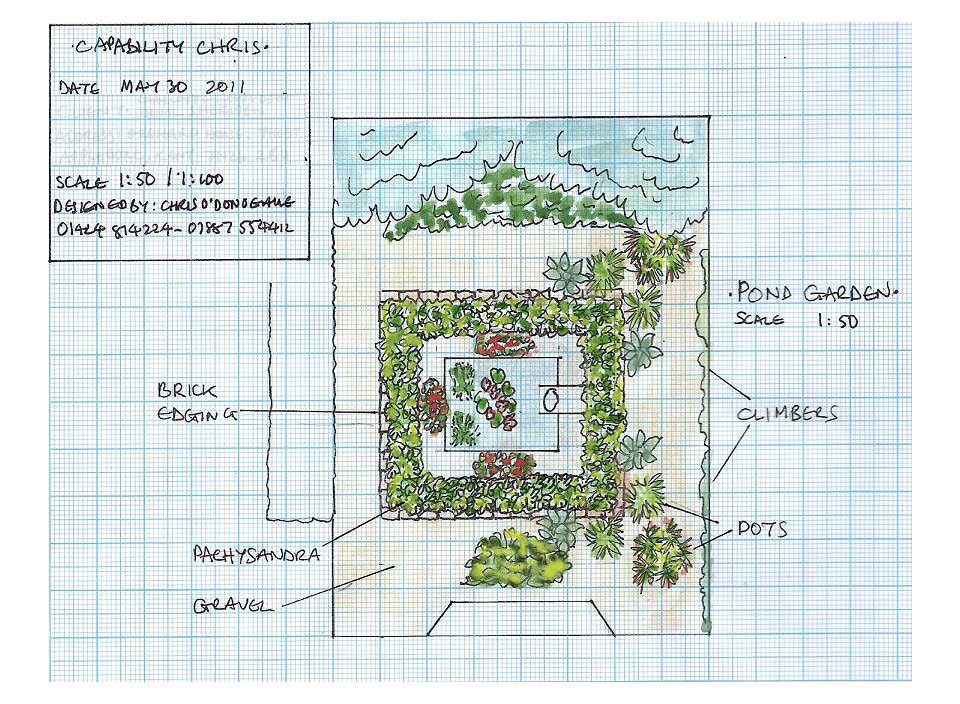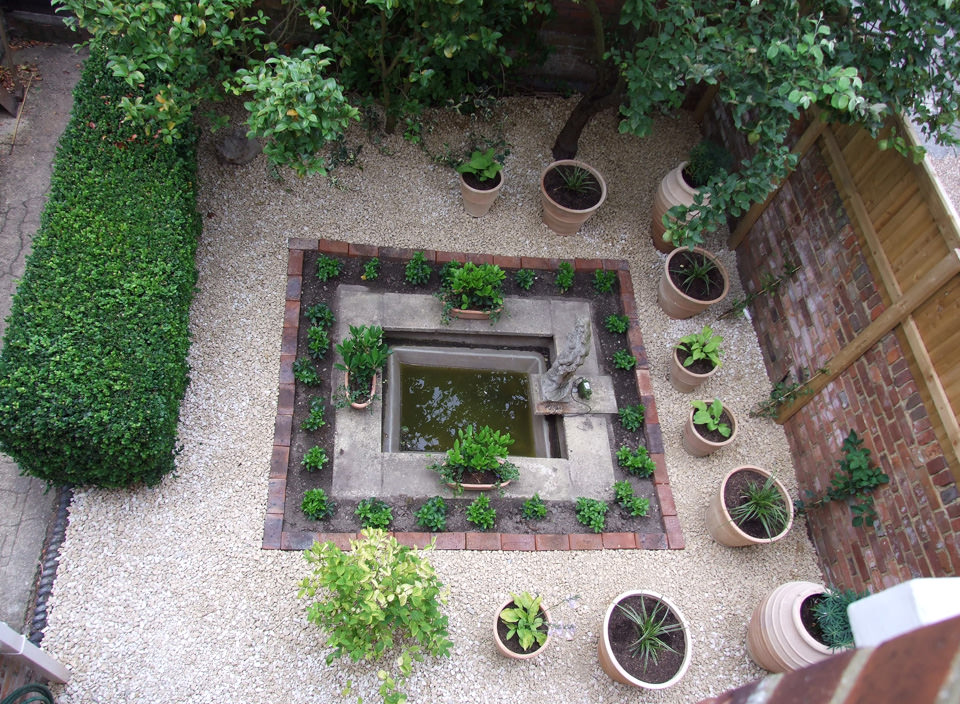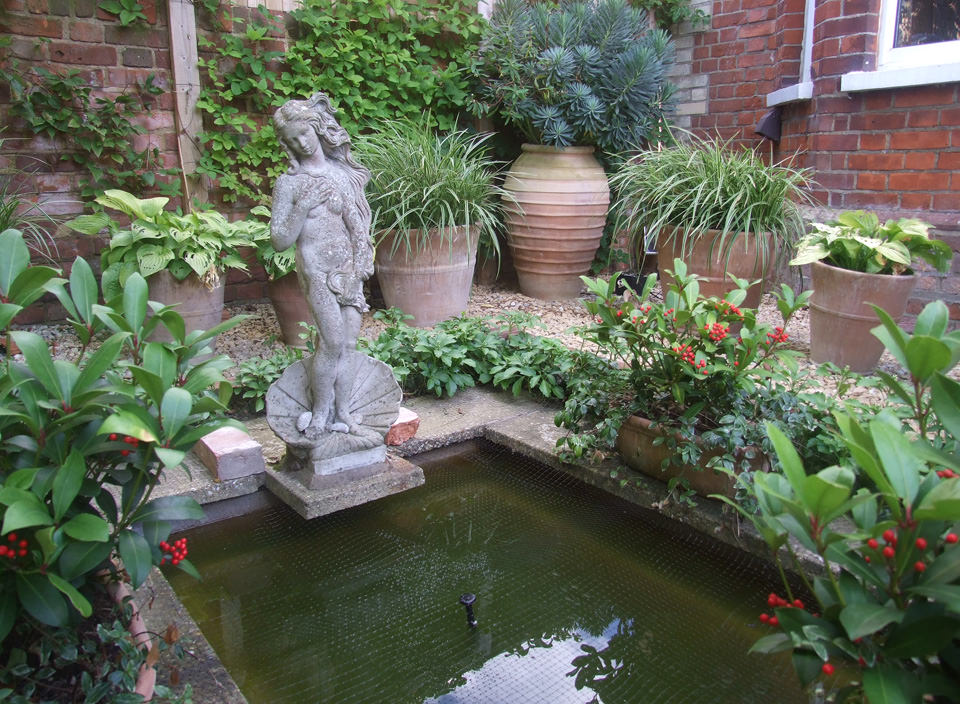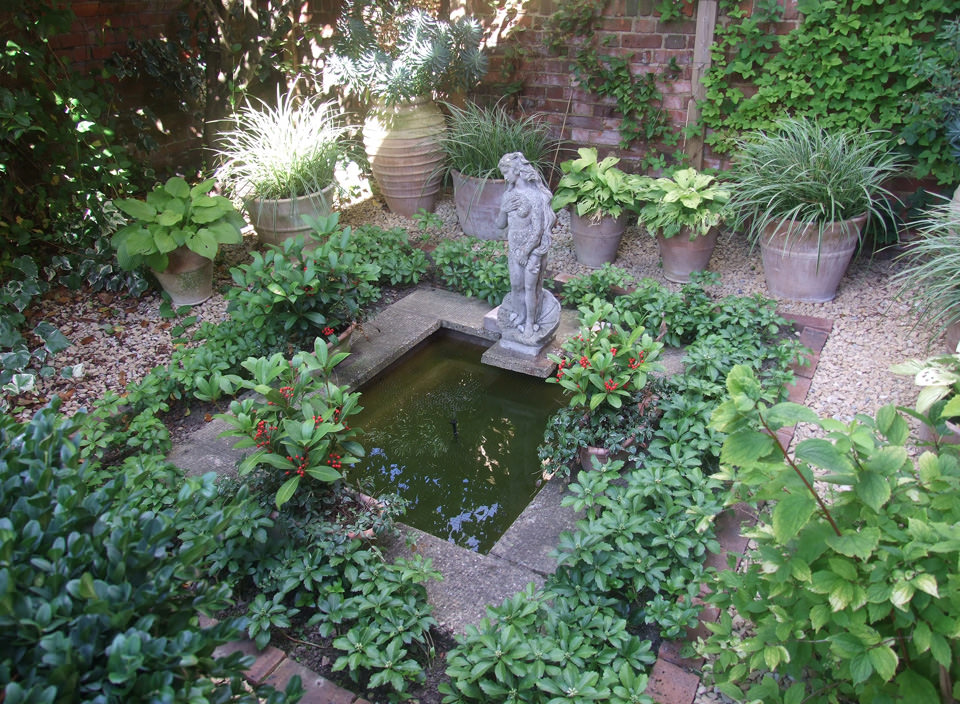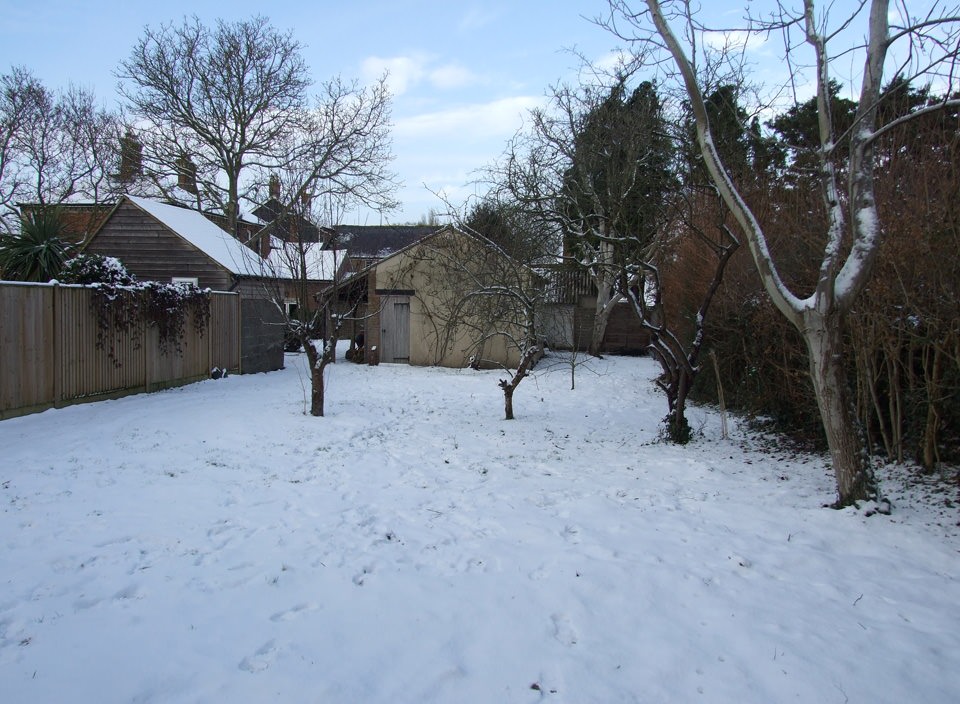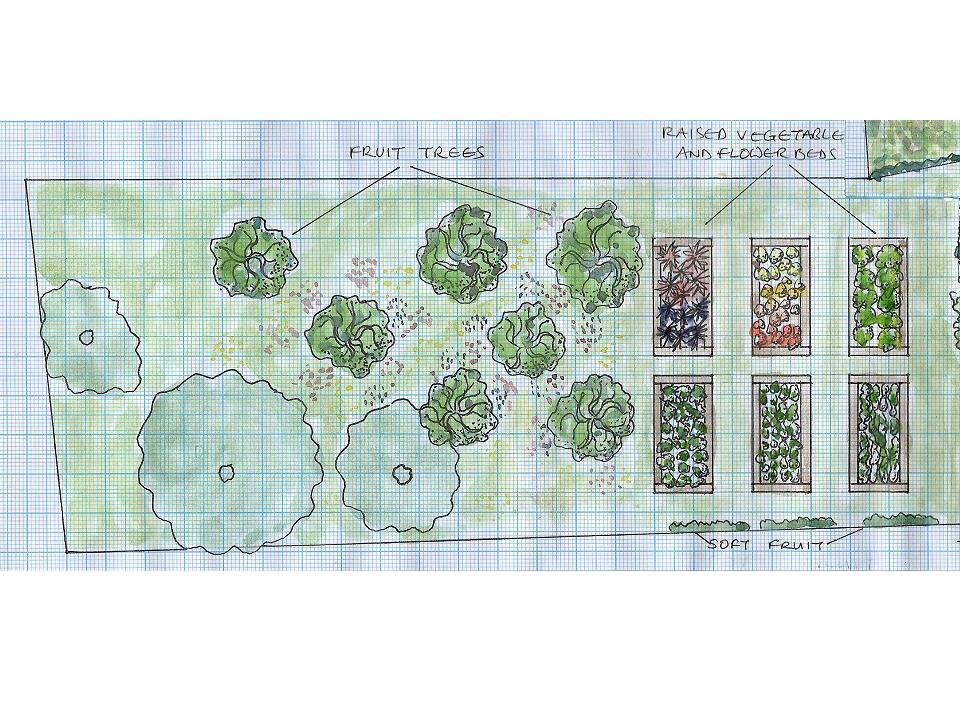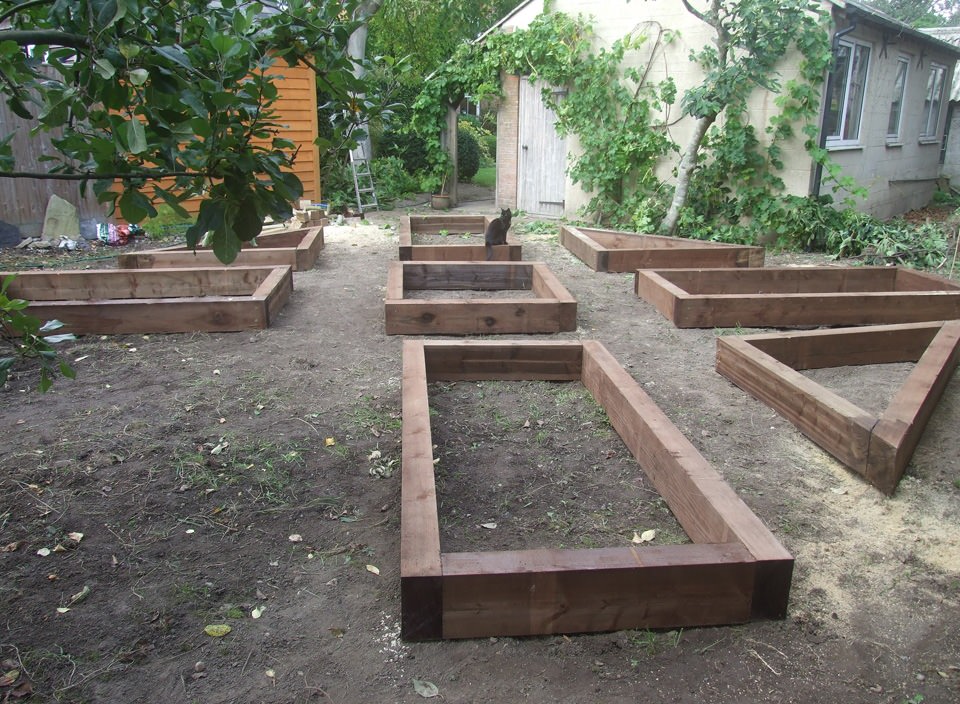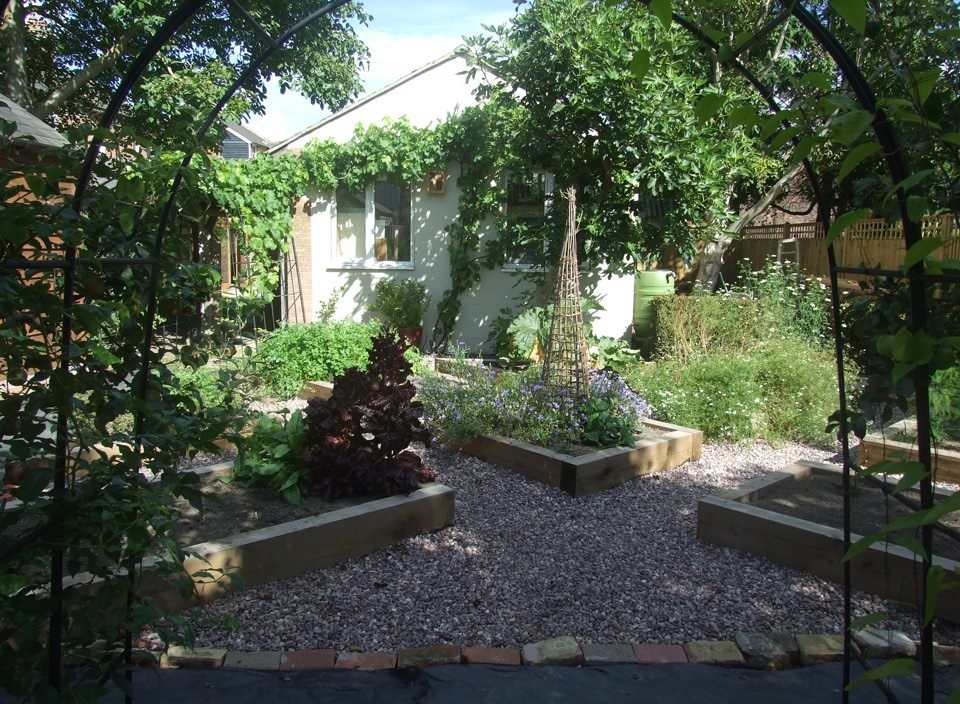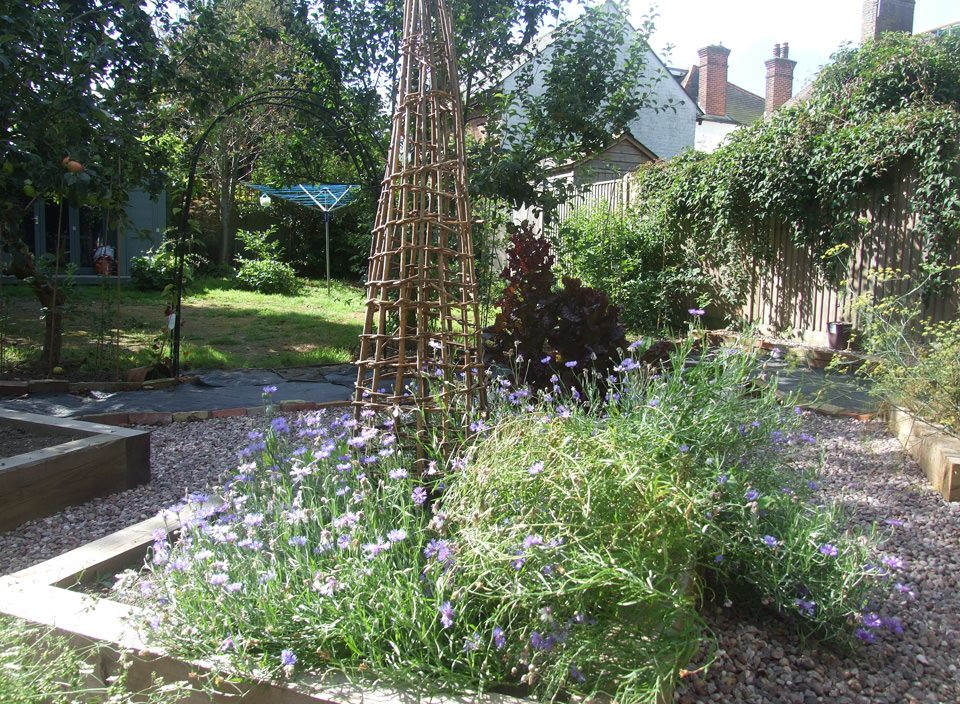 Appledore
This was one of the most challenging projects to date, especially as on my first visit the ground was covered with snow! The new owners had taken over a large overgrown garden, smothered in ivy and thick with perennial weeds. Although prepared to clear the ground themselves, they needed help in breaking the garden up into different areas starting with the patch in front of the house, which already had a small pond. As they had recently moved from London, I decided to create an urban area.
A brick-edged bed was dug around the pond and planted with Pachysandra, a mat-forming evergreen perennial. The ground was covered with Cotswold stone chippings and large terracotta pots were filled with grasses, Hostas and Euphorbias. Three smaller troughs planted with evergreens were placed around the pond.
The next project was to design a vegetable garden, incorporating raised beds. However, rather than the initial idea for a conventional rectangular layout, we decided on creating a more interesting configuration, using triangular shapes, ending up with a plan rather like the Union flag. These were built from new railway sleepers cut and bolted together. At the same time we erected a summerhouse and planned the orchard.