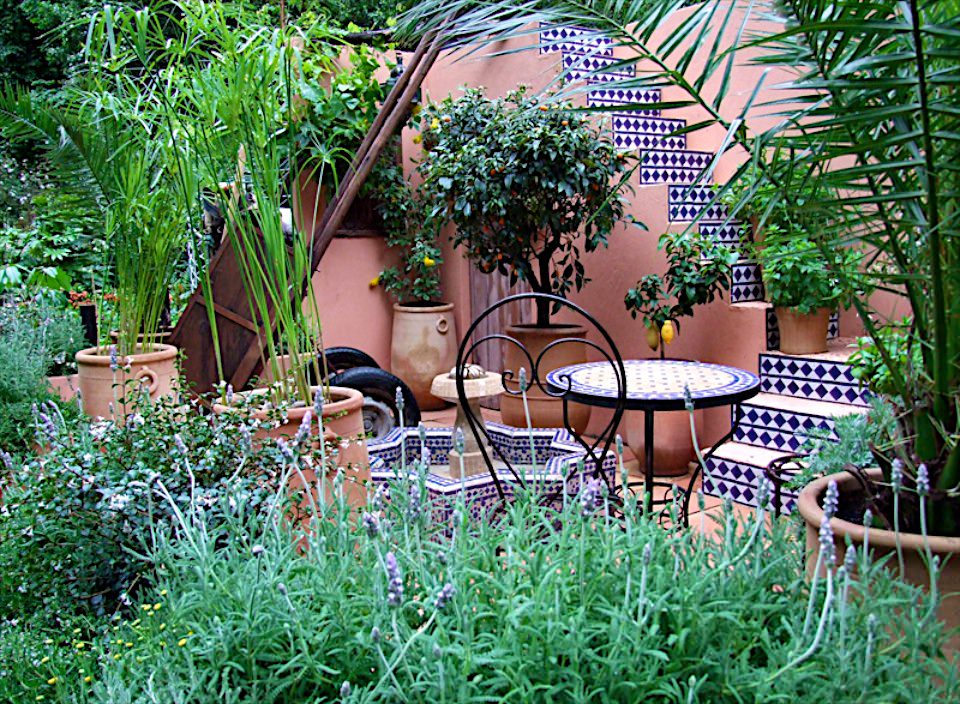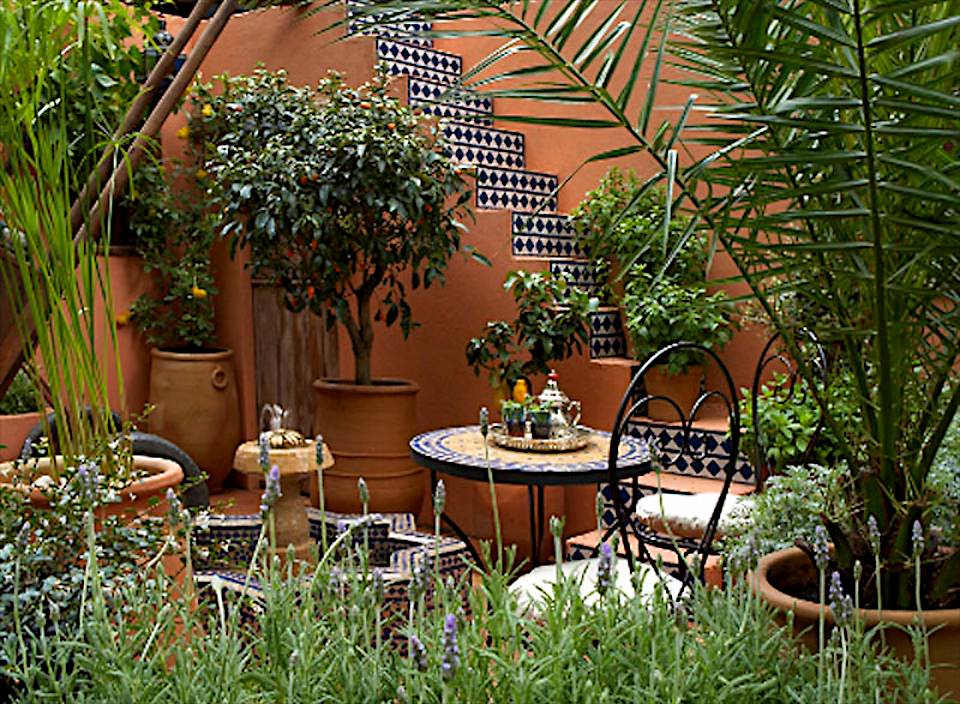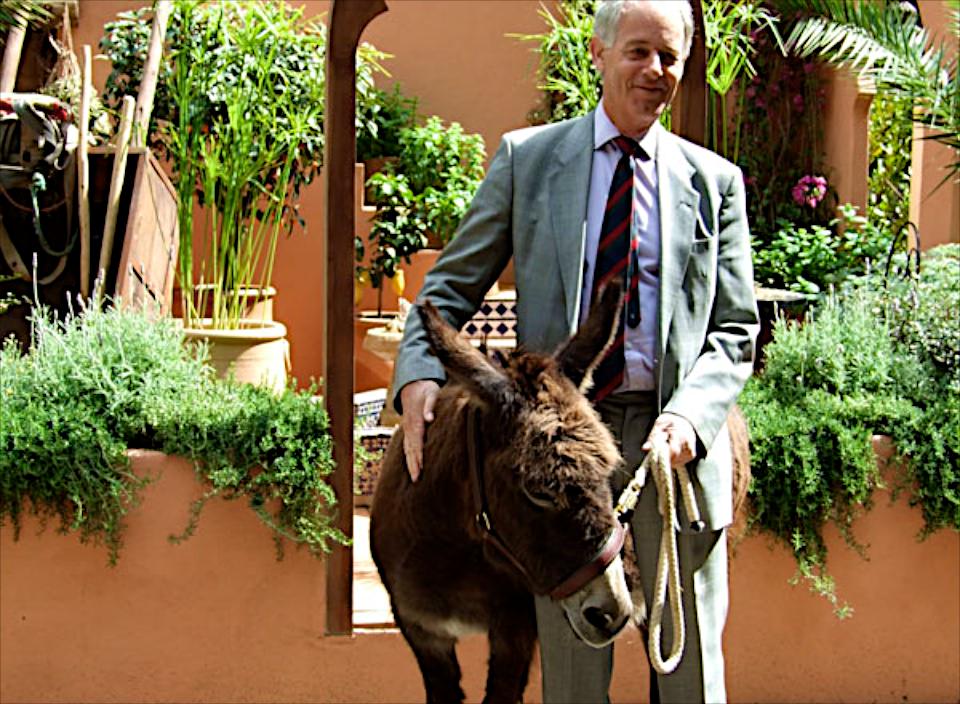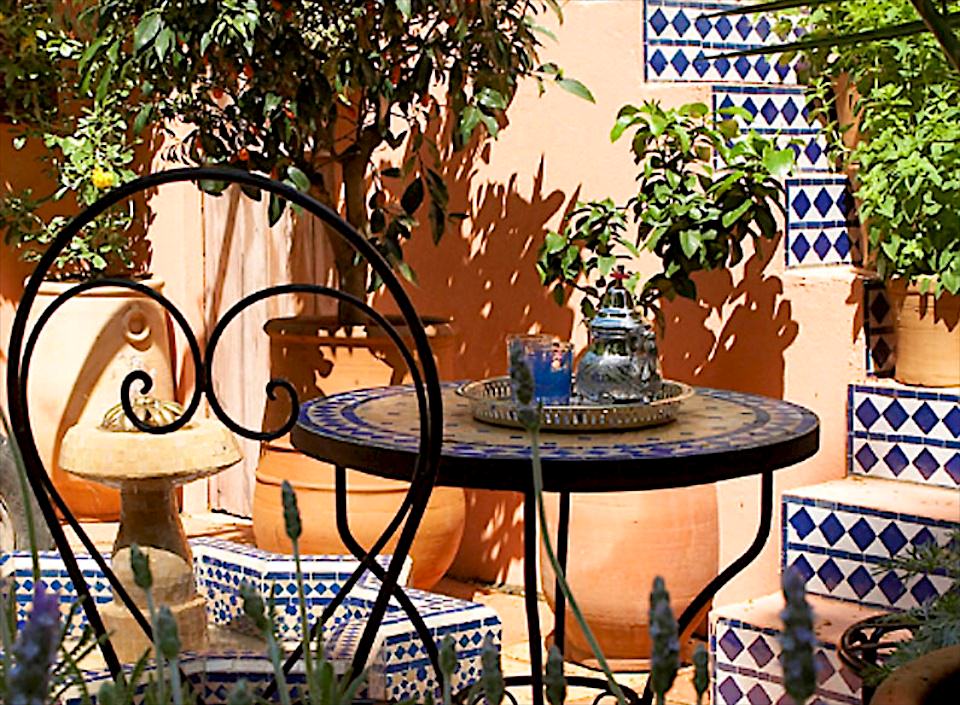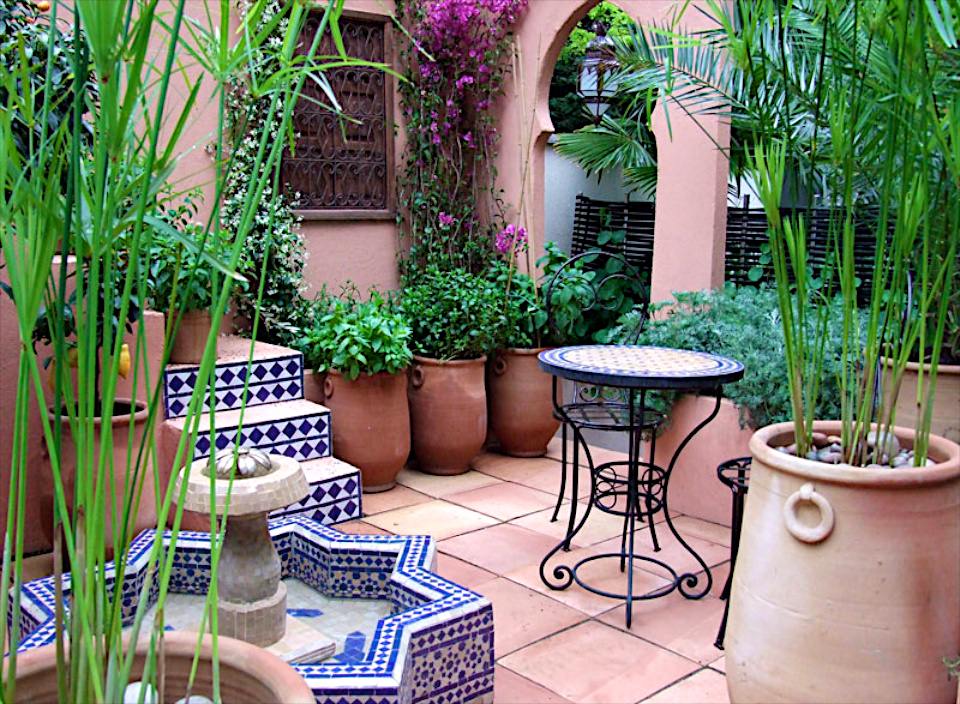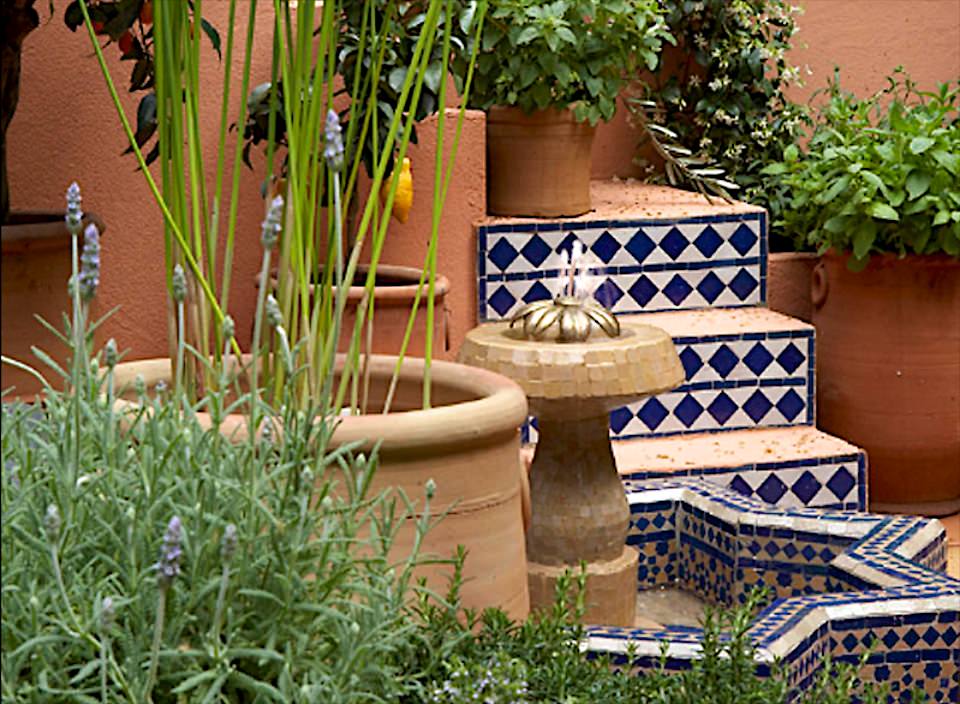 SPANA's Courtyard Refuge
RHS Chelsea Flower Show 2008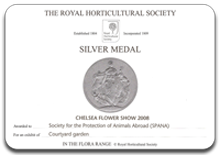 SPANA (Society for the Protection of Animals Abroad) is one of the world's oldest international veterinary charities, providing practical care for around 380,000 working animals a year in 8 countries in North Africa and the Middle East. If you live somewhere like Mali or Ethiopia and your camel or donkey is sick, that might mean your family going to bed hungry that night. So where do you turn?
The answer lies with SPANA. By helping the animal, with simple practical veterinary care and support, they are helping the families who depend on it for a living.
The garden they sponsored represents a courtyard in a small riadh house in the old part of Marrakech where donkeys and other animals remain an integral and valued part of everyday life. An arch suggests an entrance into the courtyard from outside. Blue and white tile fronted steps give access to the flat roof of the house with an old wooden door leading to the stable beneath. A tiled table and chairs provide seating to drink mint tea and chat. Characteristically cool with a refreshing fountain and aromatic plants it is a tranquil place to relax and unwind.
Hand-thrown, terracotta pots of various sizes provide structure and allow more varied planting. The fountain is an essential part of the courtyard. In desert countries not only is water the 'elixir of life', it has a religious aspect in the ritual of washing before prayer. The movement of the water will also refresh and circulate the air.
In this confined space the plants had to be chosen very carefully. Palms and vines give height and structure; shrubs, scent and volume; herbs, aroma and essential oils. A grape vine fills the corner, partly concealing the stable while a bougainvillea and clematis provide balance on the other side. Large terracotta pots of Phoenix canariensis and Cyperus papyrus give sculptural interest while herbs and scented shrubs fill the space with fragrance and also provide food and cover to the many species of butterflies and moths. Several kinds of mint will feature – an essential ingredient for Moroccan tea making.
Additional images © Virginia Grey