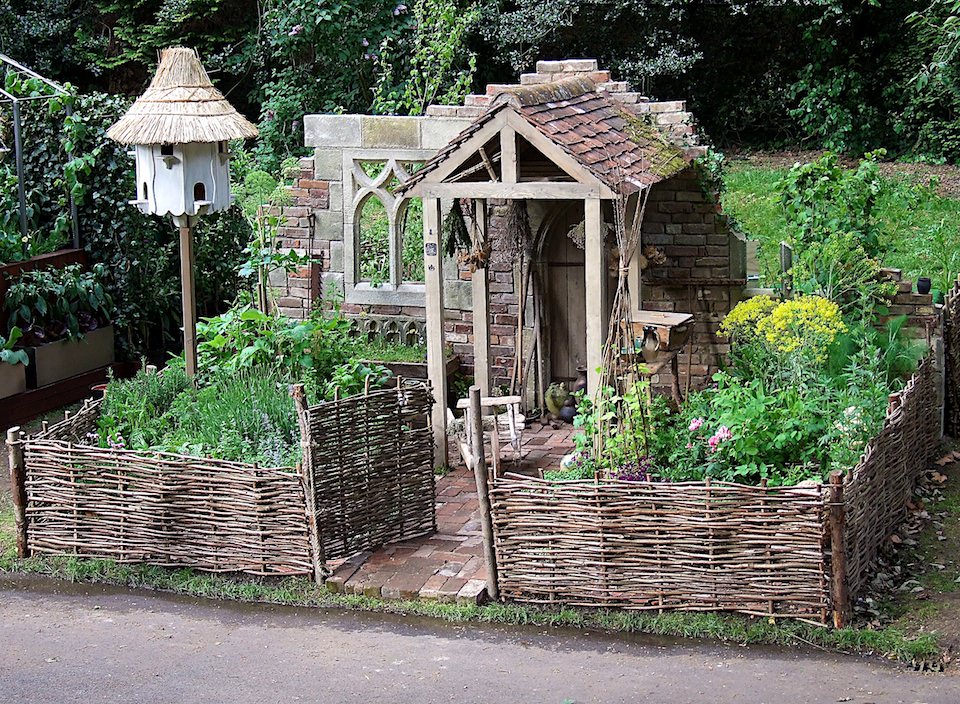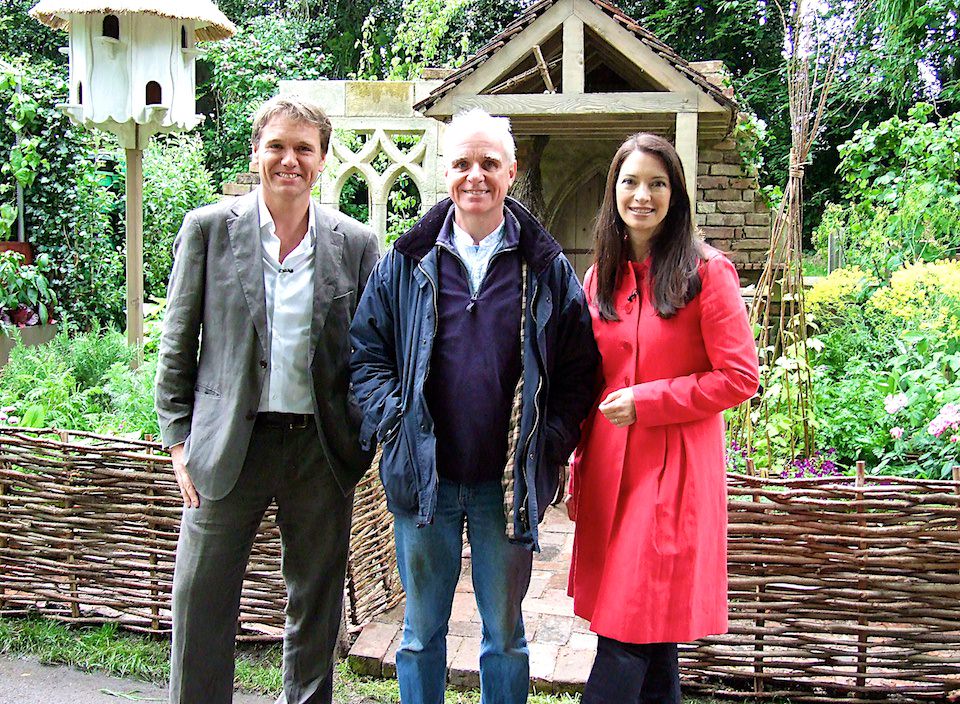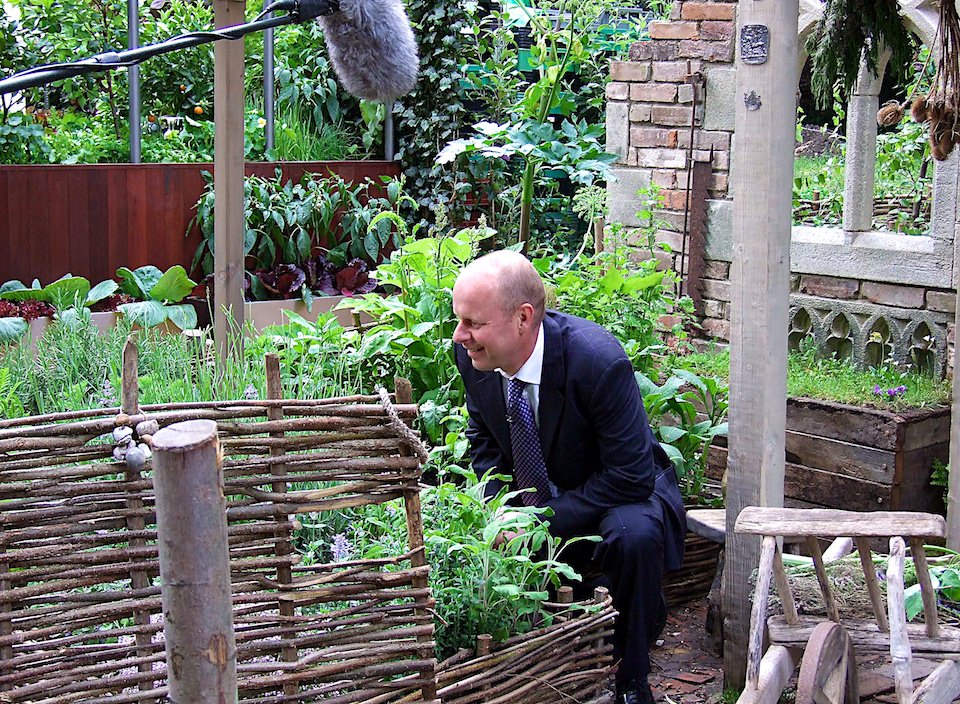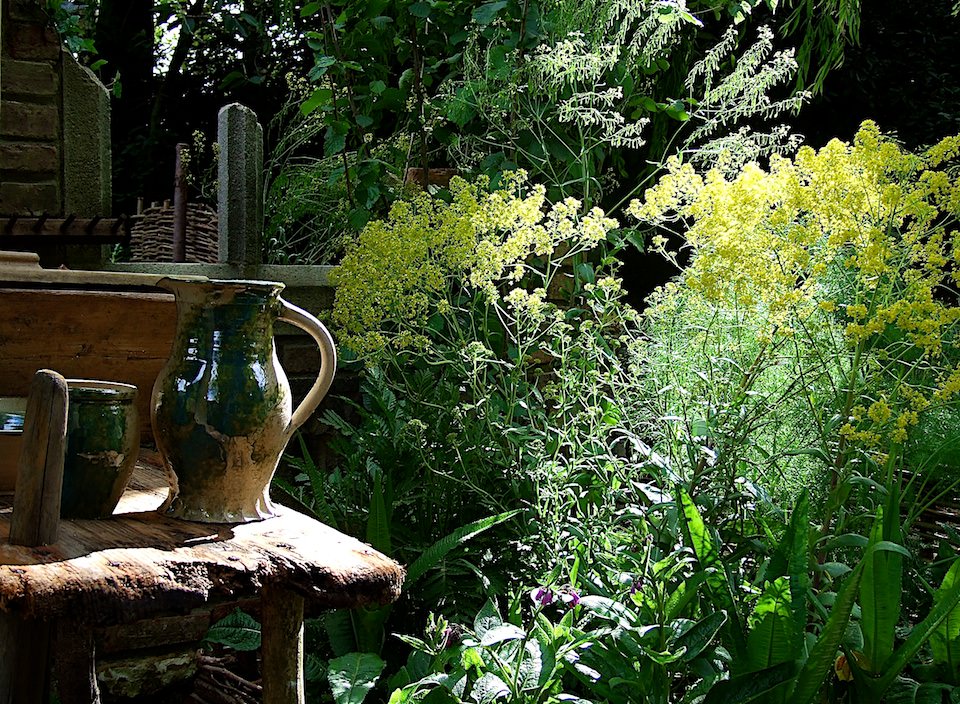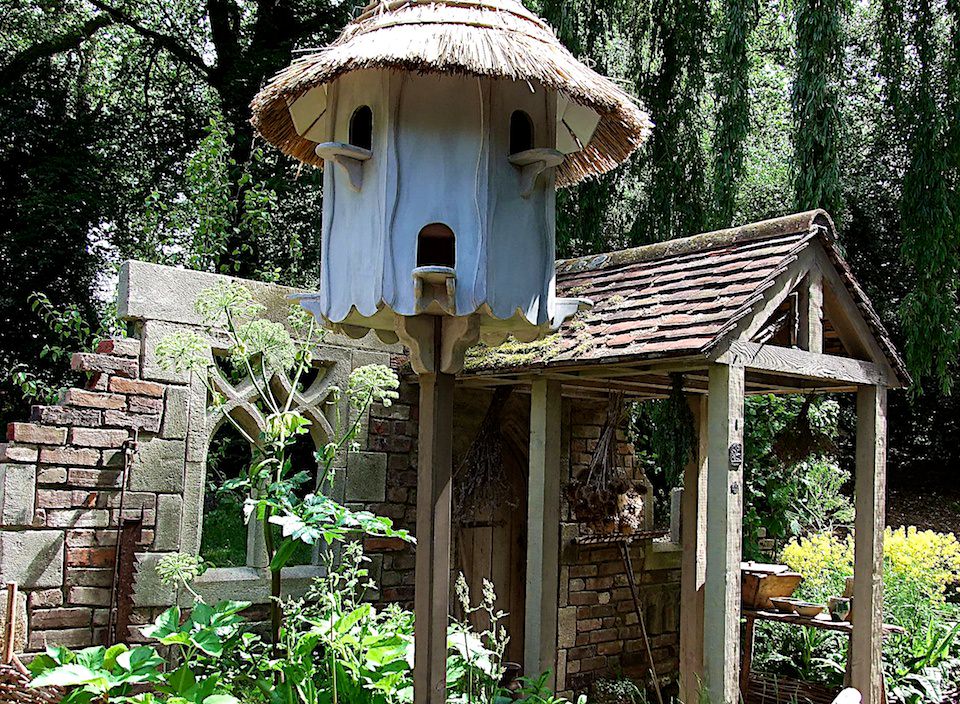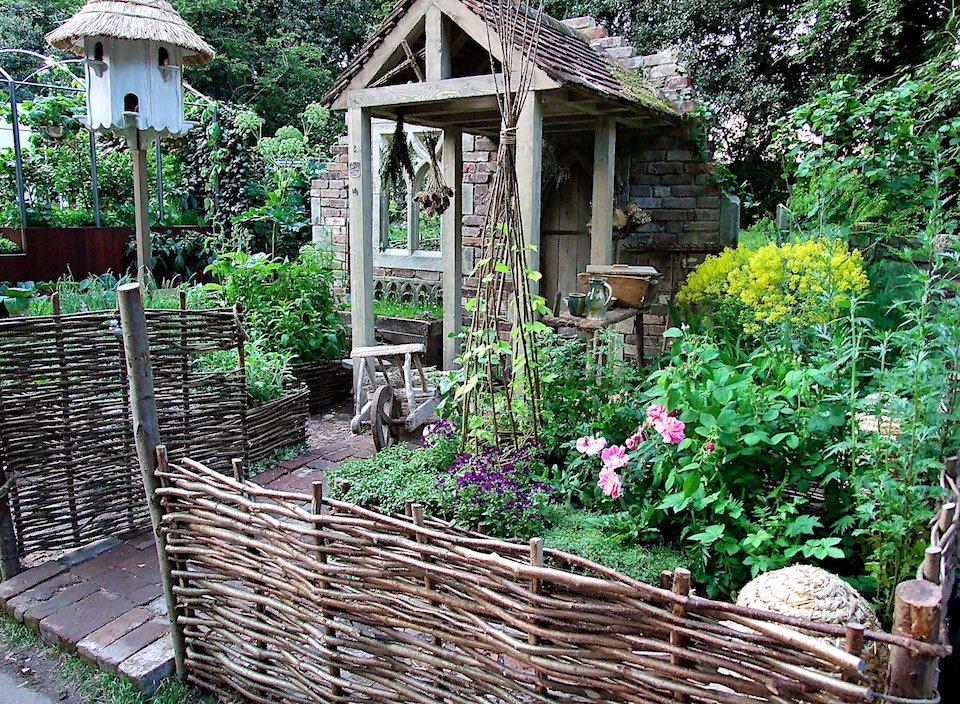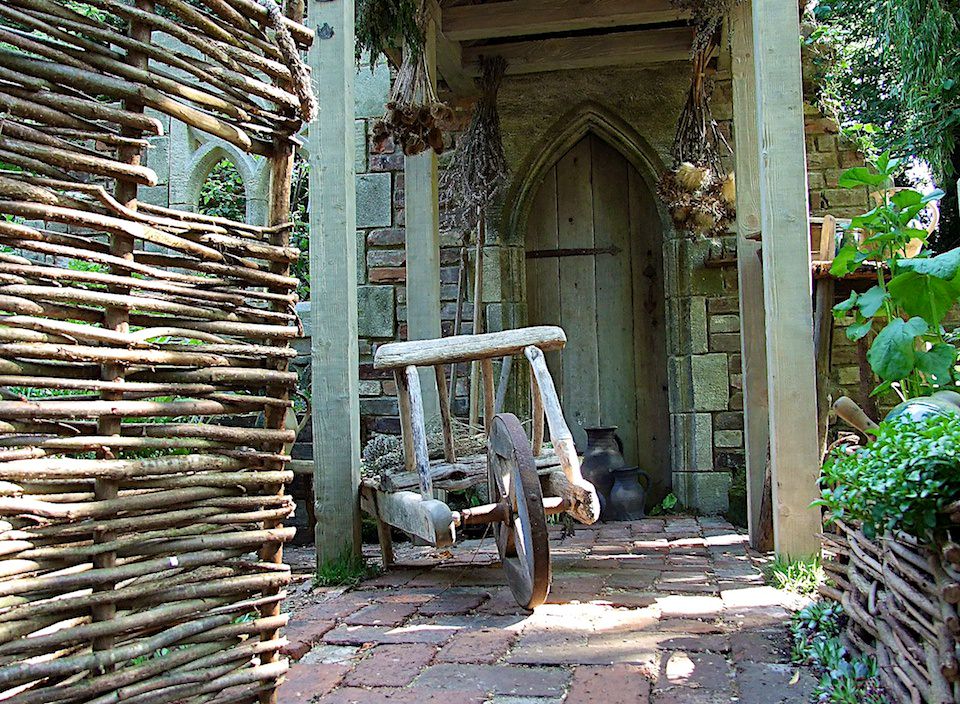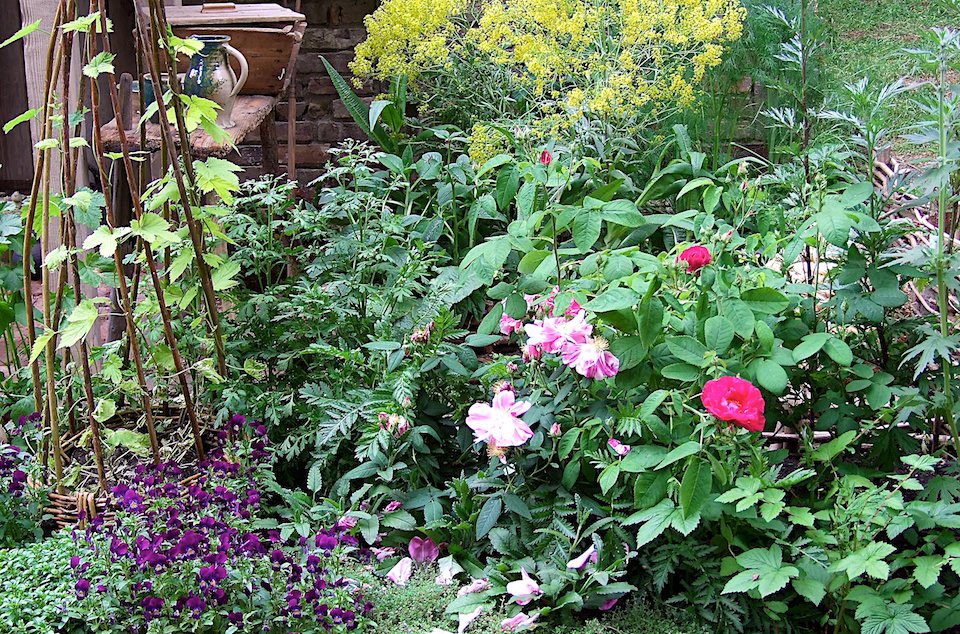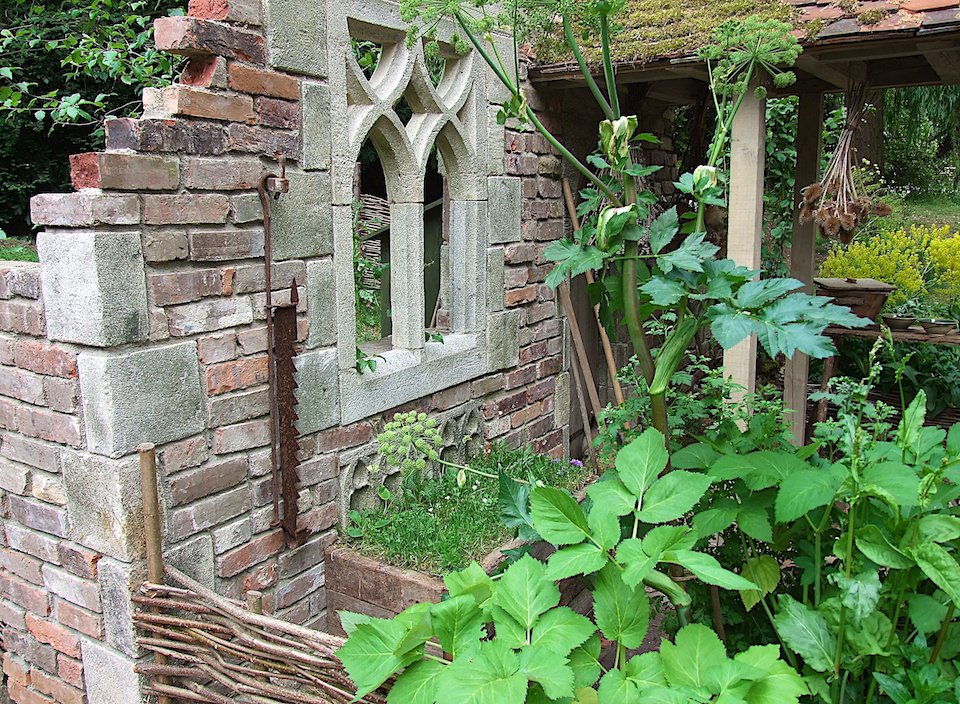 Pilgrim's Rest
RHS Chelsea Flower Show 2009
Set in a sheltered valley in the south-east of England, en route to Canterbury, the garden is backed by a ruined stone wall of a chapel which gives shelter and warmth. A central covered walkway, leading to an ancient door, provides a space for drying herbs and cover for visitors. A flower-studded, turf-covered seat, built of timber, provides a resting place. The garden is fenced by stock-proof, split hazel hurdles which are also used to form the raised beds.
A brick path leads to the old wooden door under aged timber, framing a covered walkway, roofed with clay tiles, fixed with oak pegs. The paths between the raised beds are made of trodden earth topped with broken terracotta roof tiles from the ruined chapel. A thatched dovecote and straw bee skeps provide a link to the past and a simple timber bench and medieval-style wheelbarrow help to place the garden.
The beds are filled almost exclusively with herbs. Although mainly medical and culinary some have relevance to dyeing and all are closely related to those available in Medieval England.
The herbs have been chosen carefully for scent, colour and form and are planted to produce a tapestry of texture and tone. As well as the more common Rosemary, Thymes and Mints, there are several unusual plants such as Betony, Woad and Motherwort. The whole feeling is of calm and tranquillity. A place to rest and reflect.