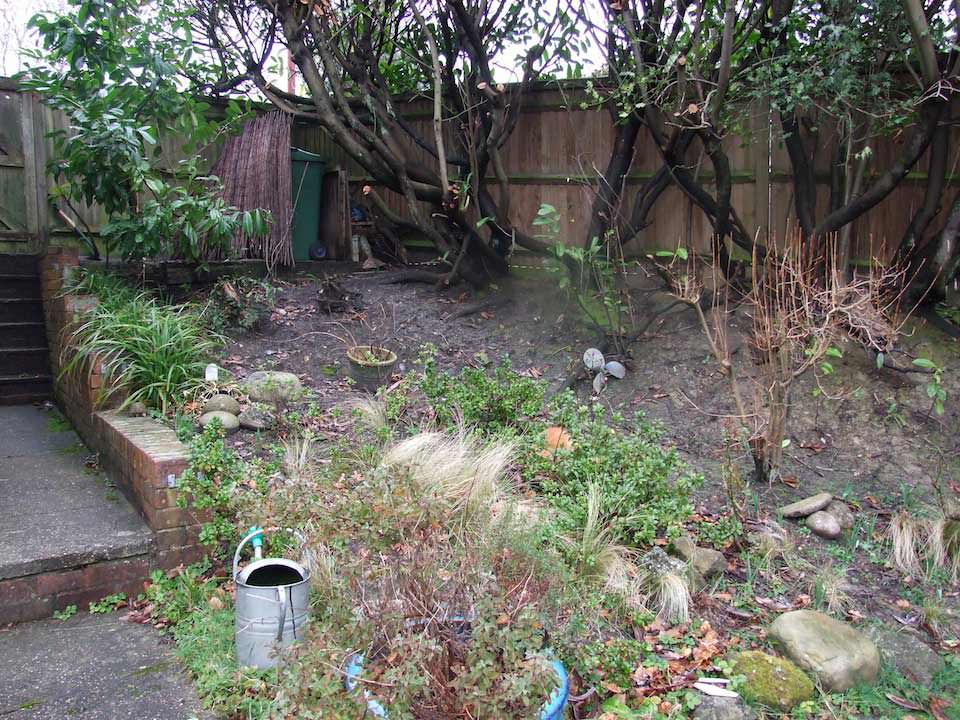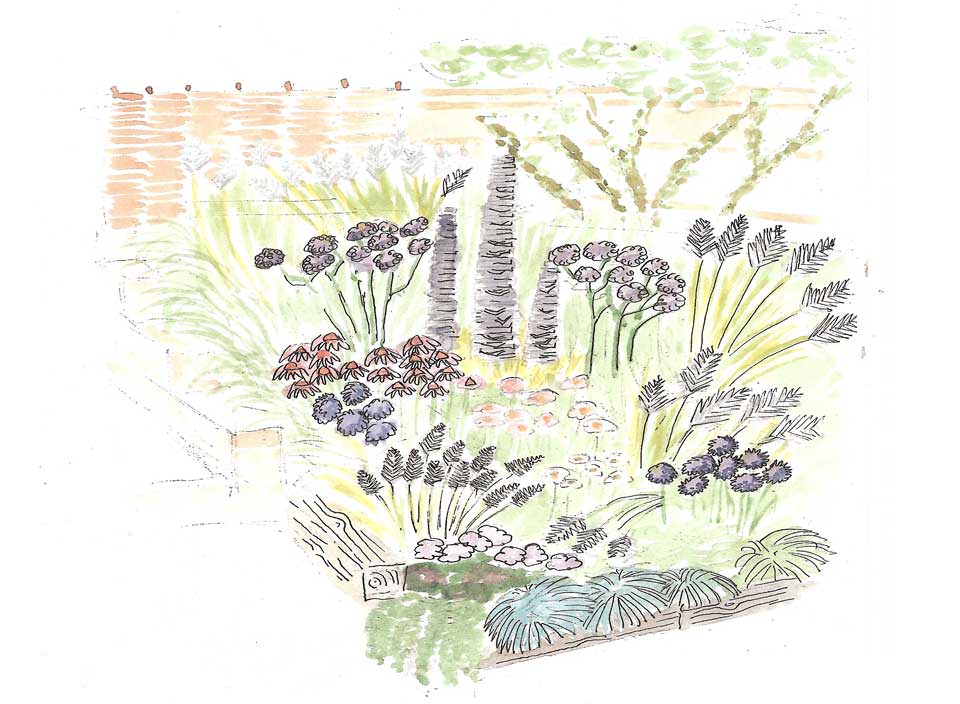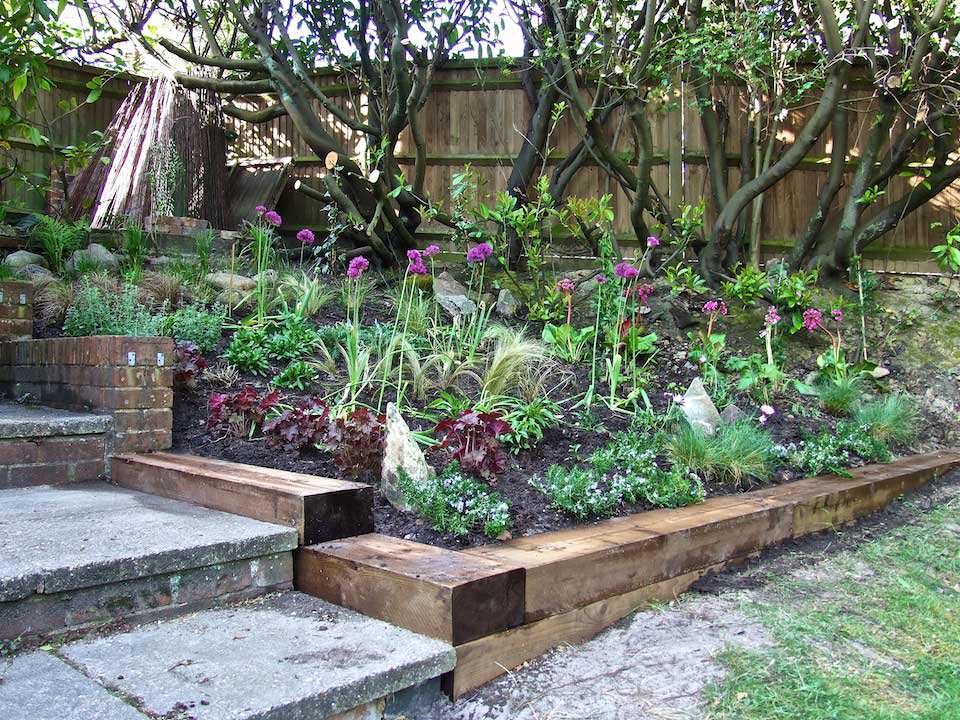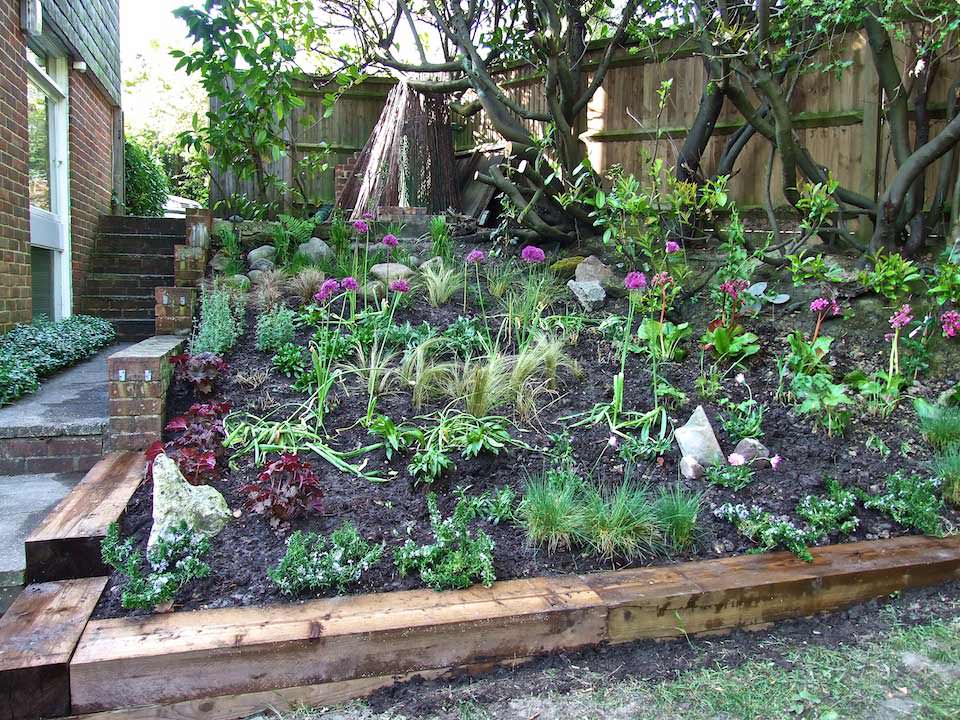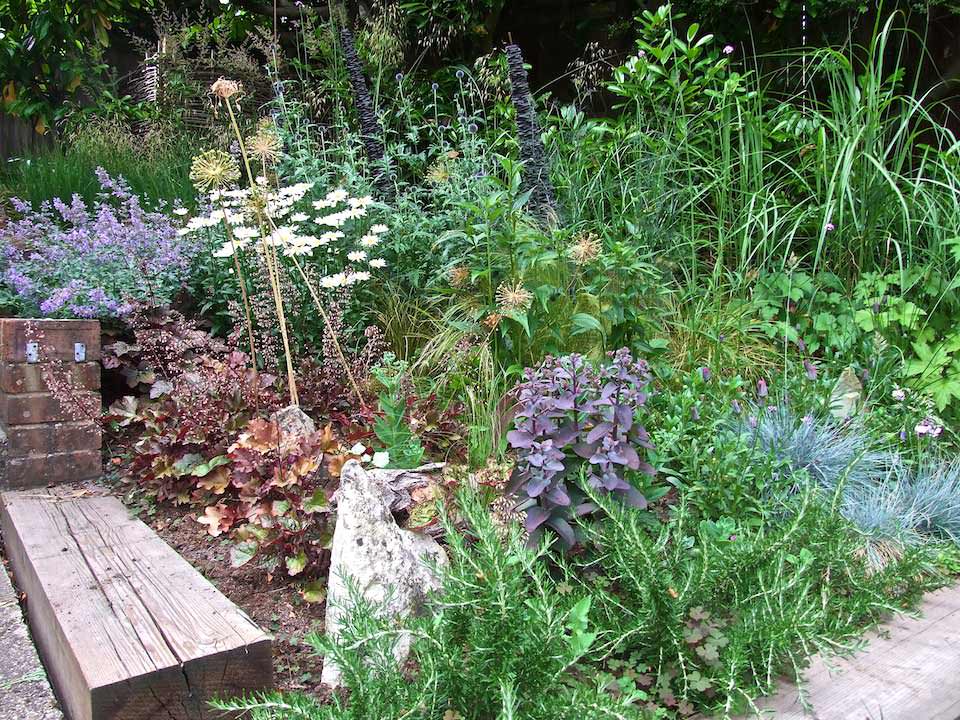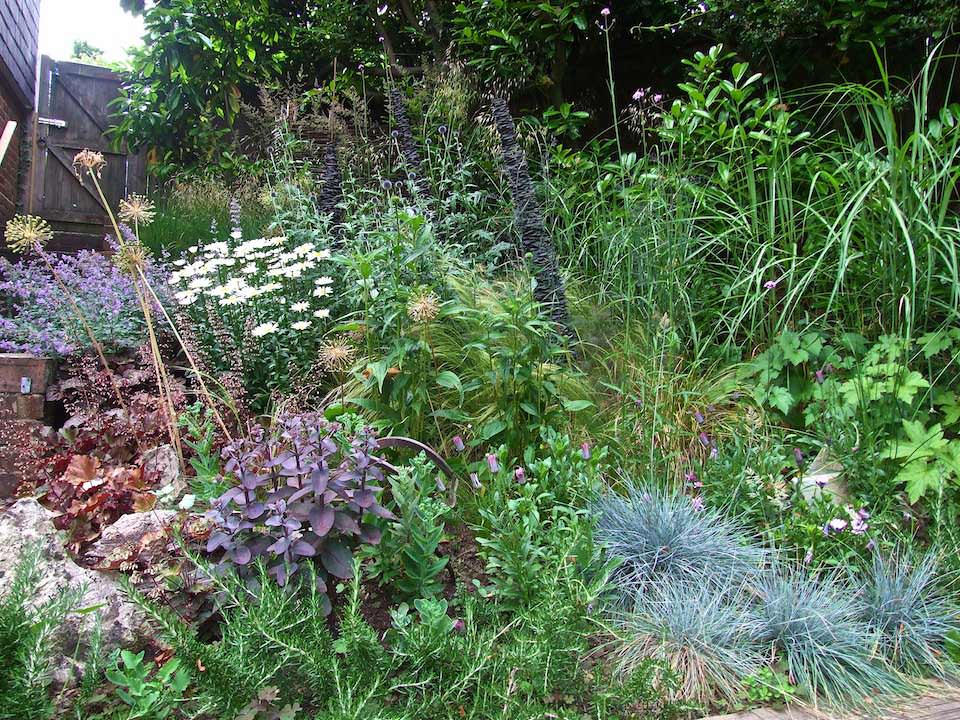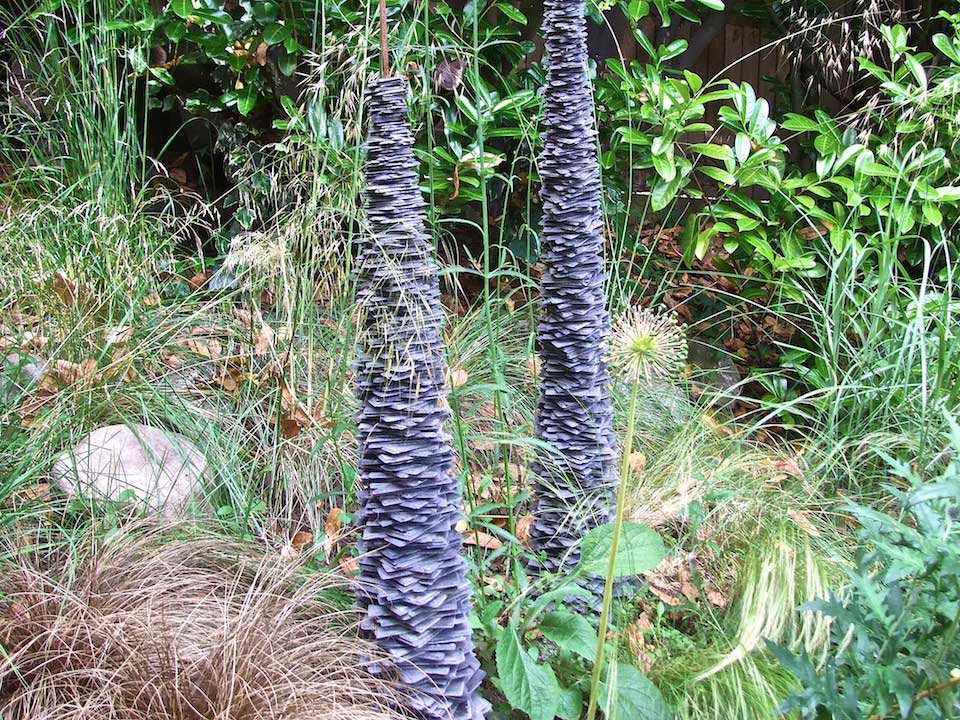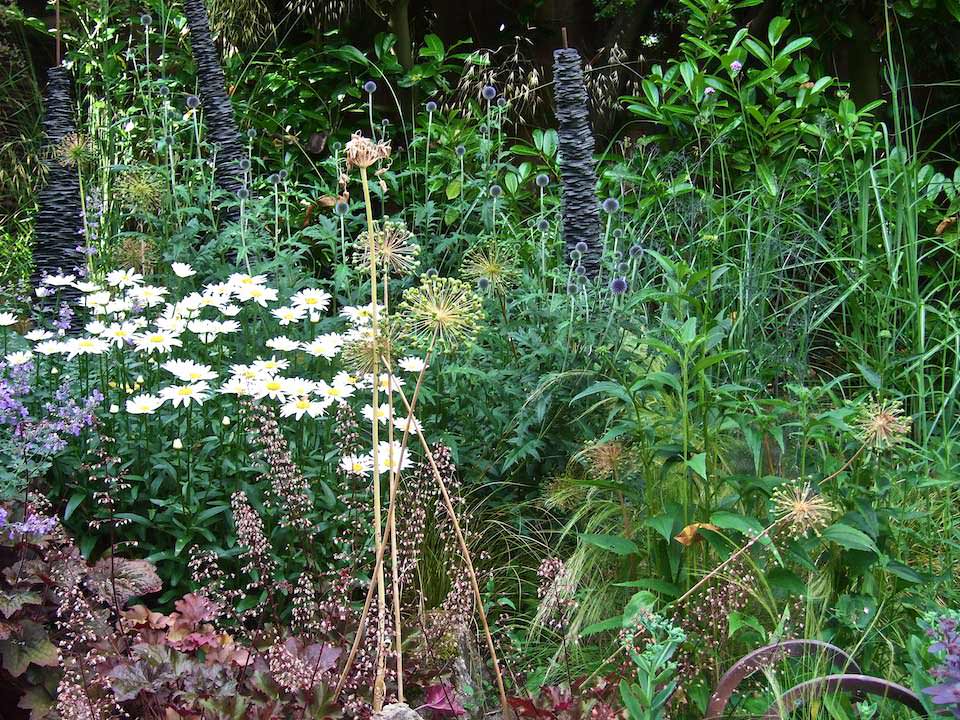 Tunbridge Wells
This client works from home and her visitors enter through a side gate and descend a flight of steps to access her consulting room.
At the side was a rather barren sloping plot, containing poor, sandy soil and bordered by a high Laurel hedge. In addition, a large part of it only receives sun for part of the day so suitable plants had to be carefully considered.
I decided on a muted palette of greens, purples and white and as my client wanted movement, I included a variety of grasses. Before planting began, the plot was thoroughly dug over, enriched with organic matter and bordered with railway sleepers at its lower end. In addition to grasses I included Sedums, prostrate Rosemary, Coneflowers and Catmint, which is flourishing as the cat is now leaving it alone!
Three commissioned slate tower sculptures are strategically placed to echo the shapes and colours in the planting.