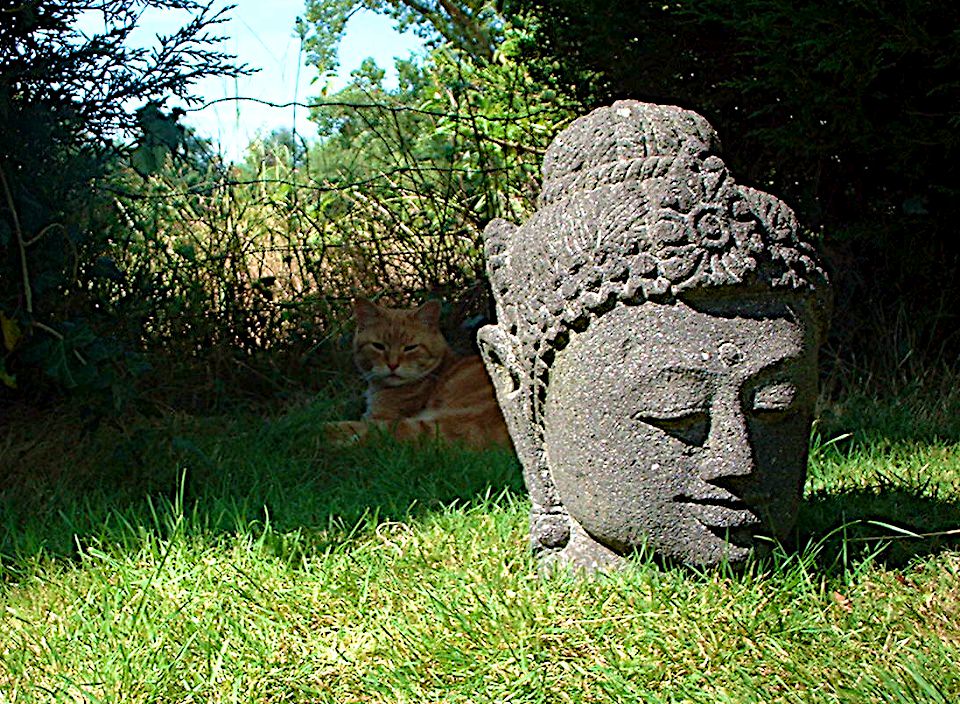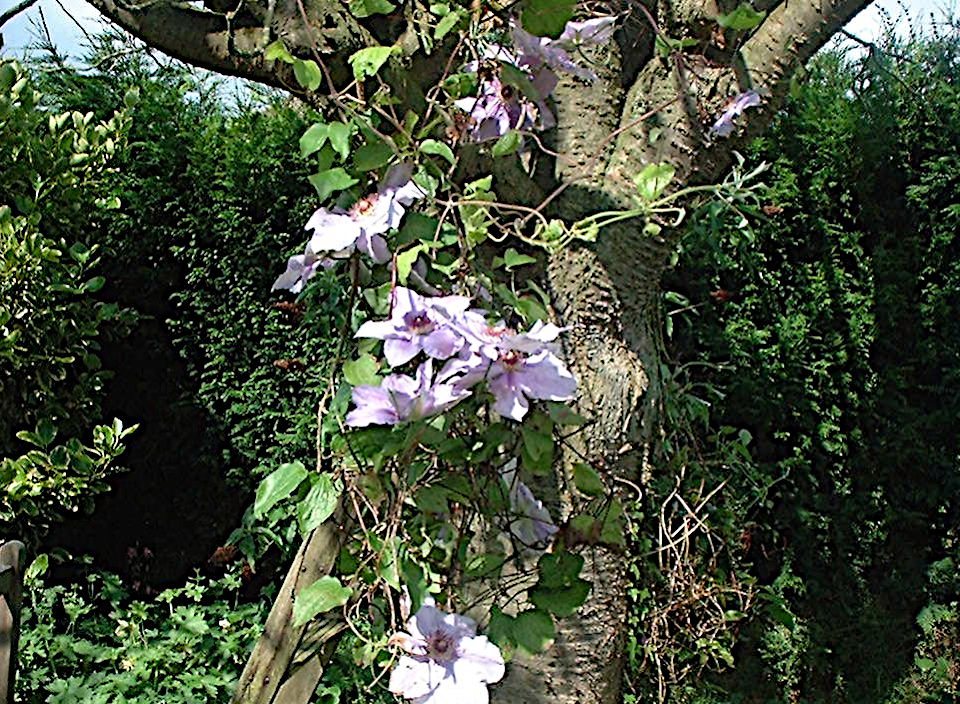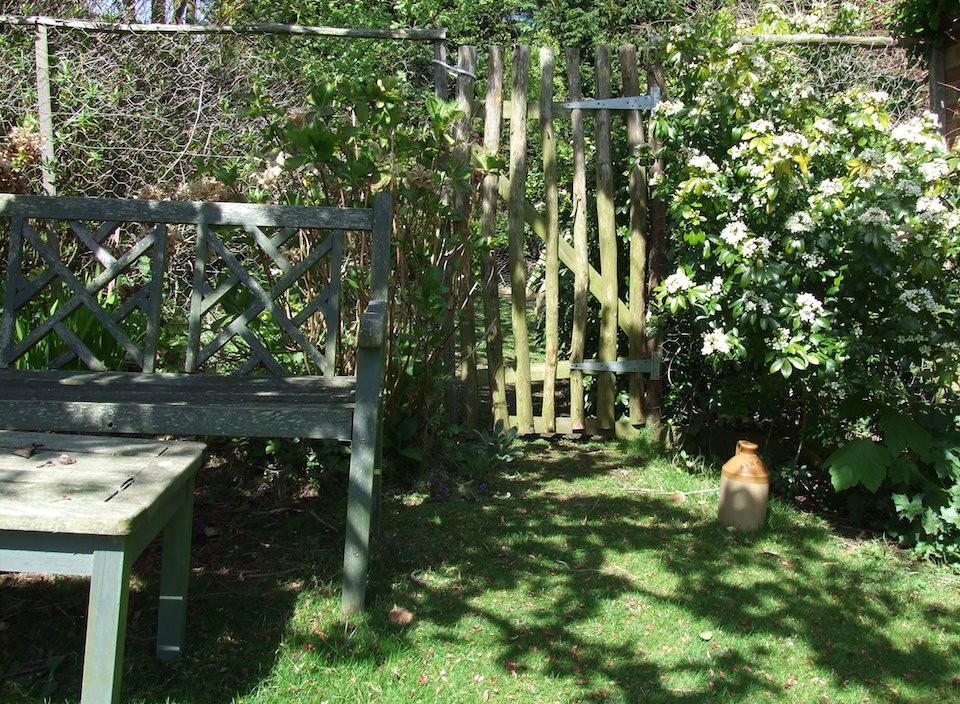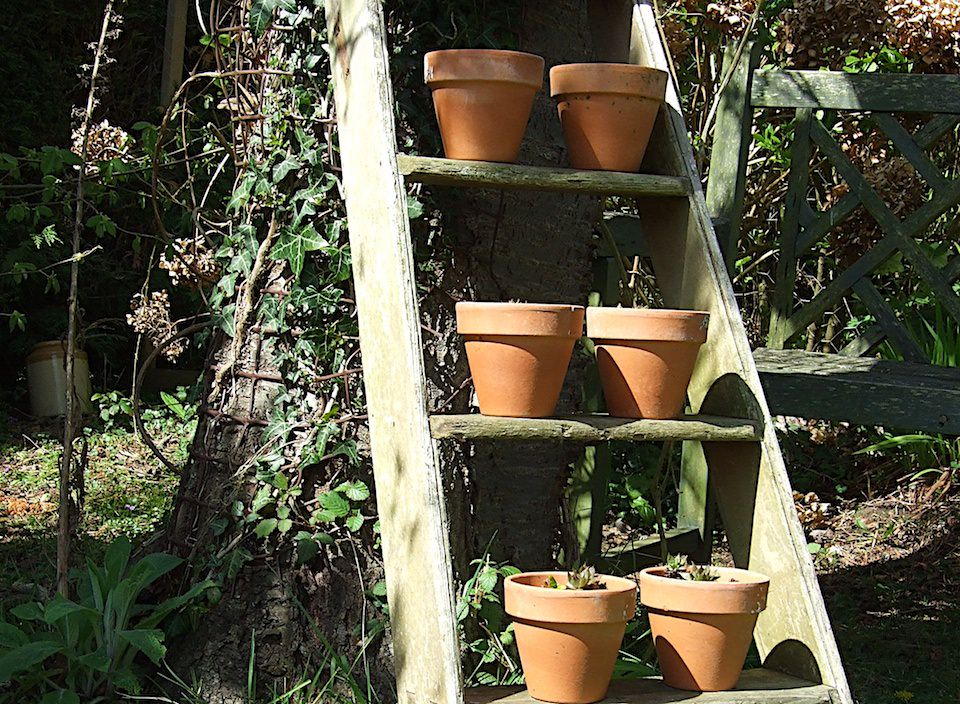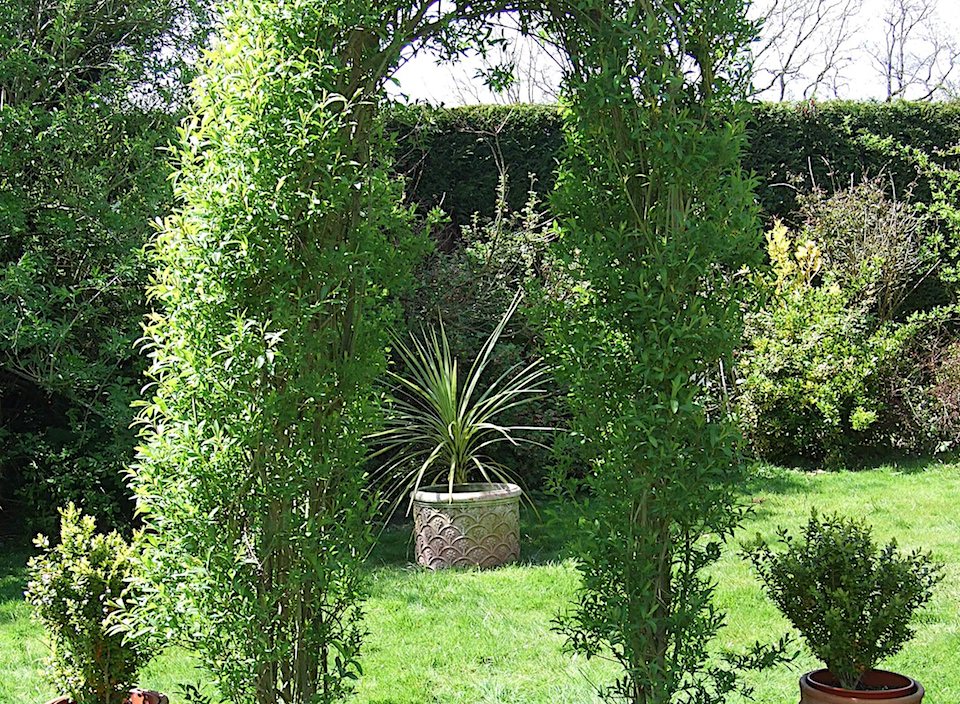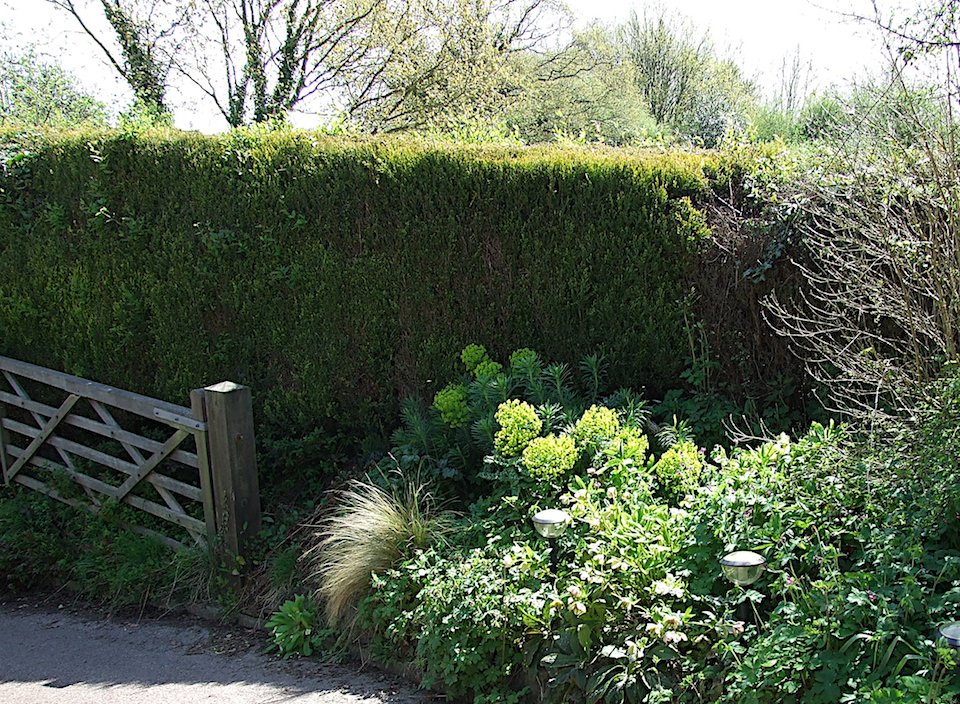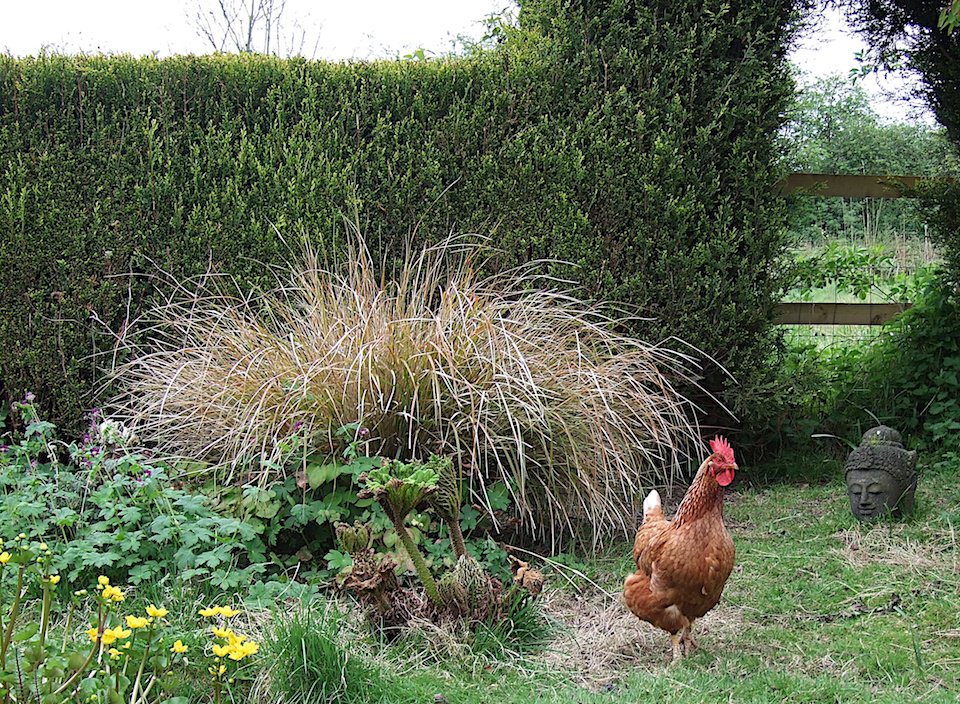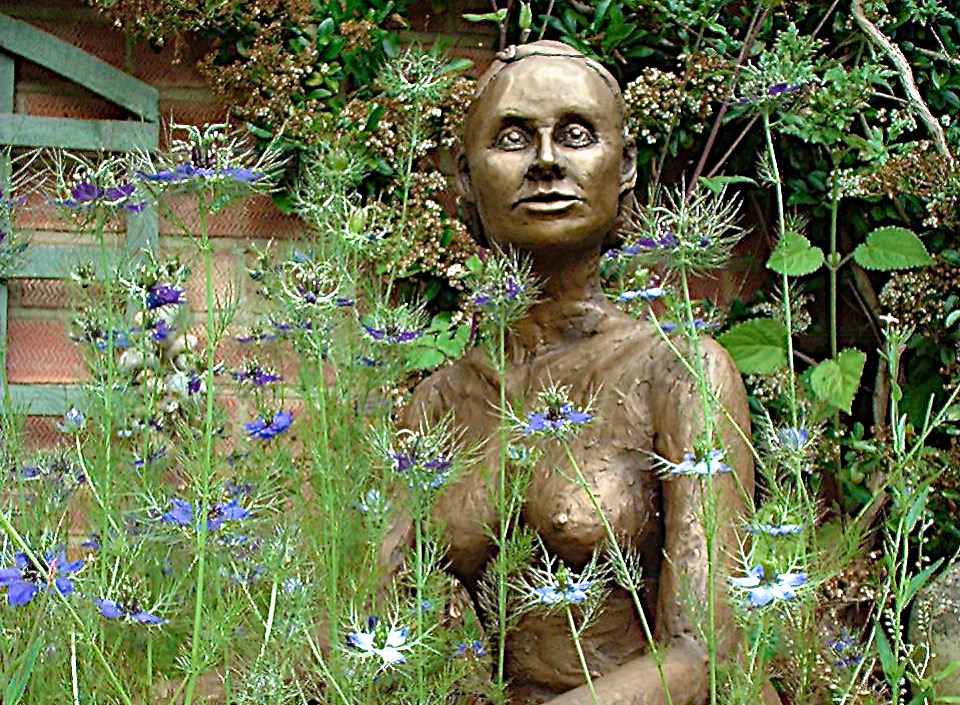 Benenden
This garden was worked on over a long period. It was already well established but the owners wanted to stamp their own mark on it and to develop the slightly wild feel. Chickens were allowed to roam free so the plants had to be robust and a small vegetable patch was secured, using fences from Shinglesea, to keep them out!
Other features include three arches, one chestnut, covered in honeysuckle and wild hop, another grown from willow, with sleeper and chamomile steps and the third, an arch cut in the hedge, framing a glimpse of the adjoining meadow. A summer house was constructed in the corner of the garden and used regularly throughout the seasons.
A small pebbled area, inspired by Shinglesea and soon filled with self-sown love-in-a-mist and fennel, featured one of my bronze sculptures and objects found on the beach..